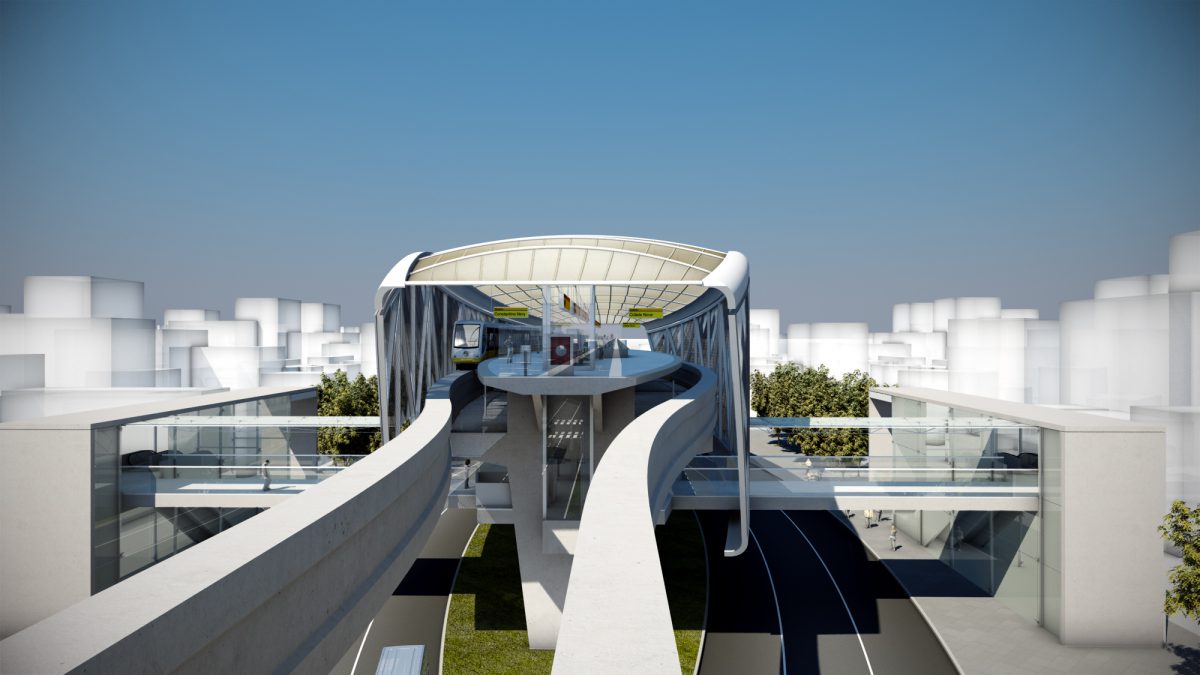 2010
Manaus/Amazônia - Brazil
Line designed by PwC - PricewaterhouseCoopers and EBE Engineering, for the Government of Amazonas. The architectural design aims to prepare and adapt the city to urban mobility program for the World Cup FIFA 2014, as one of the 12 host cities.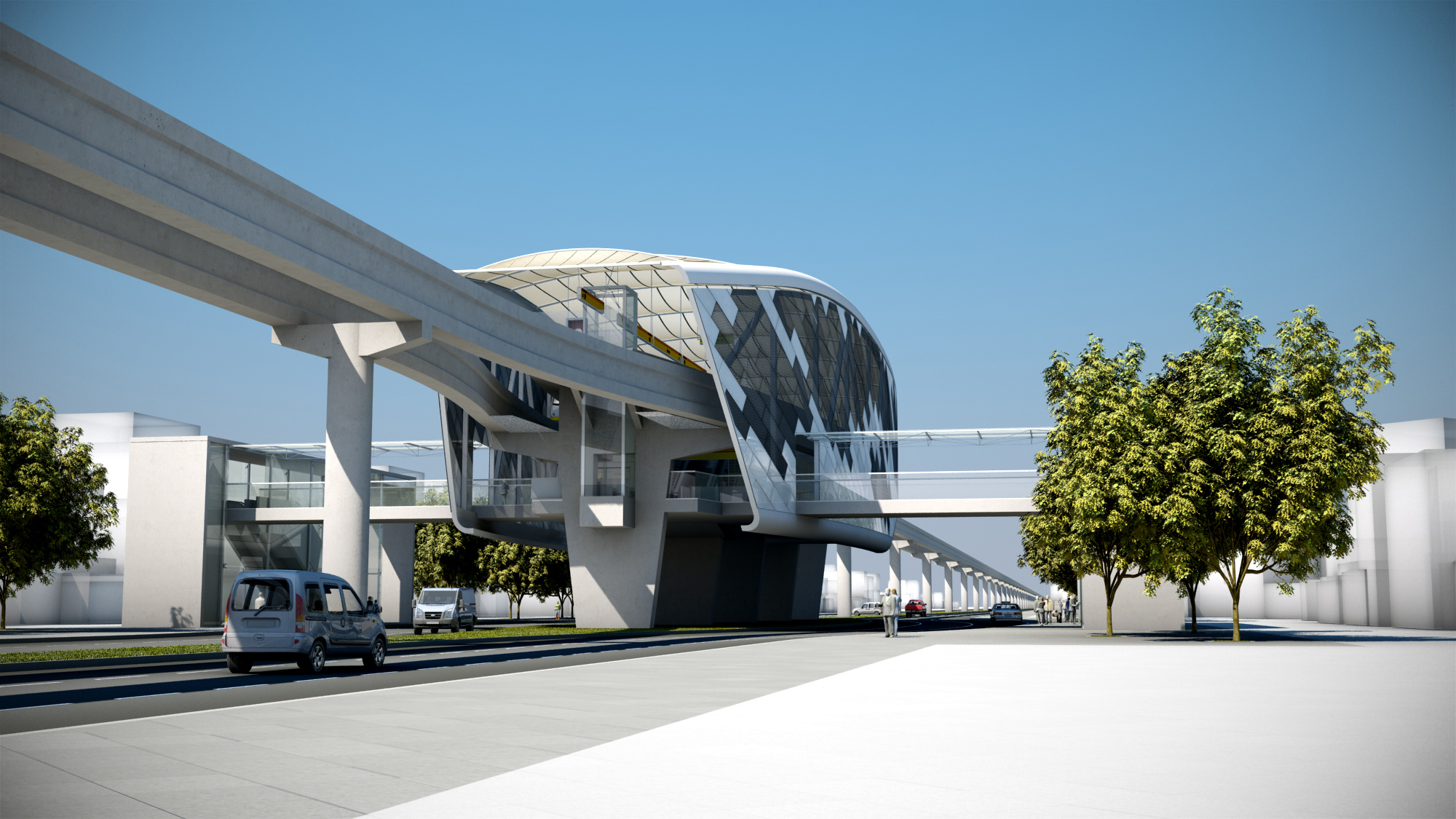 The Monorail is a type of light rail that travels exclusively via suspended beams. The expectation is that the project attend about 202.000 passengers per day and reduce travel time within one hour, compared to the same routes traveled by bus. As a structure that requires little urban intervention, provides few expropriations. The implementation of the stations was defined at strategic points of integration, for example, with existing bus terminals in stations Constantino Nery, Santos Dumont, New Town and Jorge Teixeira and the Arena da Amazonia. This will allow the bimodal system - Monorail and BRT (Bus Rapid Transport) – to meet public transport demands of Manaus, connecting the east side of the city, on Camapuã / Noel Nutels avenues axis with interconnection in the New Town and continuing the Max Teixeira and Constantino Nery avenues to the historic center. The design of those nine stations, is composed by slabs structure for platforms and mezzanines, elevated by the pillars located in the center of the avenues. In the mezzanines are, the box office, operating rooms and connections to the elevated footbridges that cross over the avenues and connect the stations with their buildings.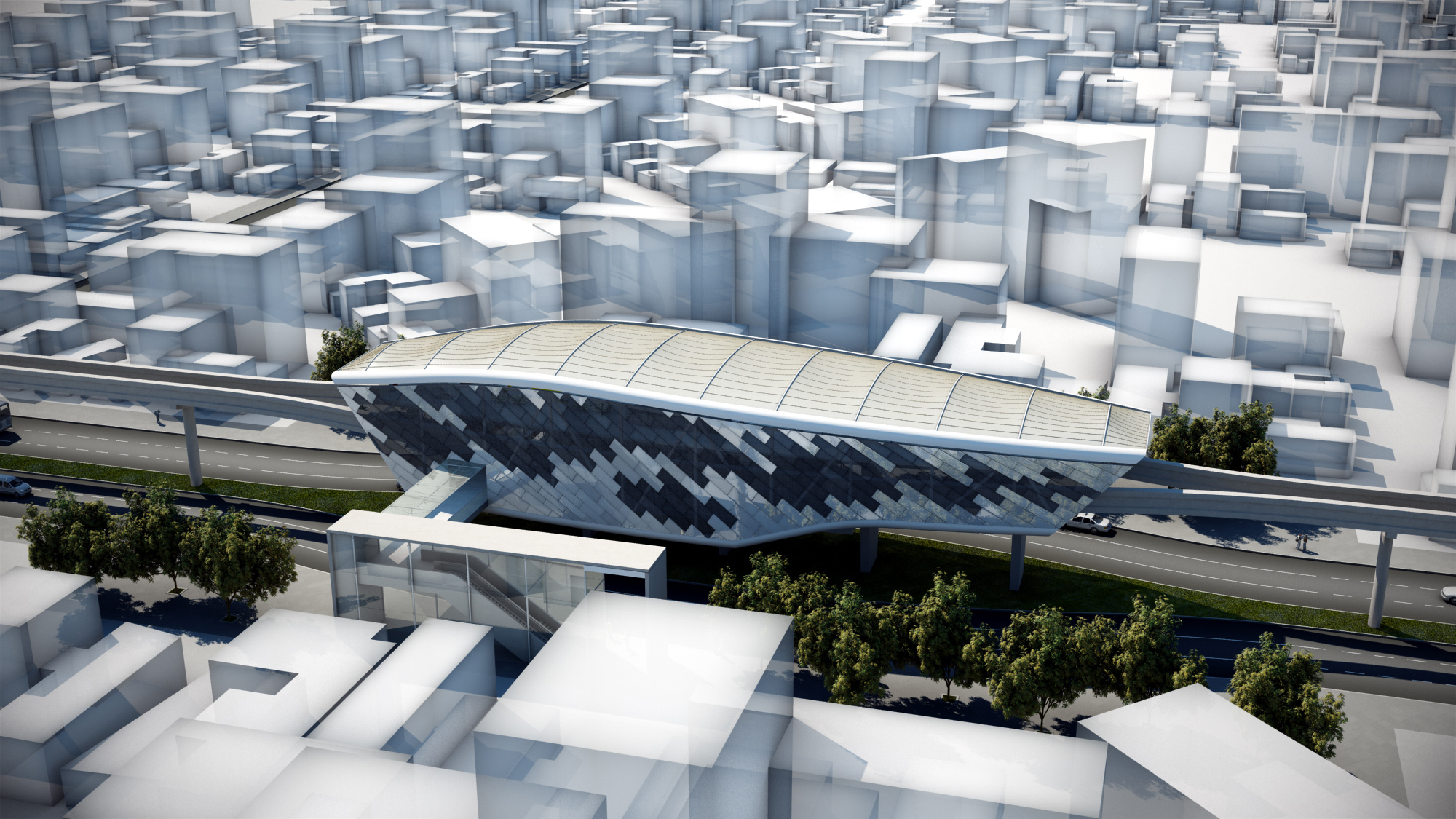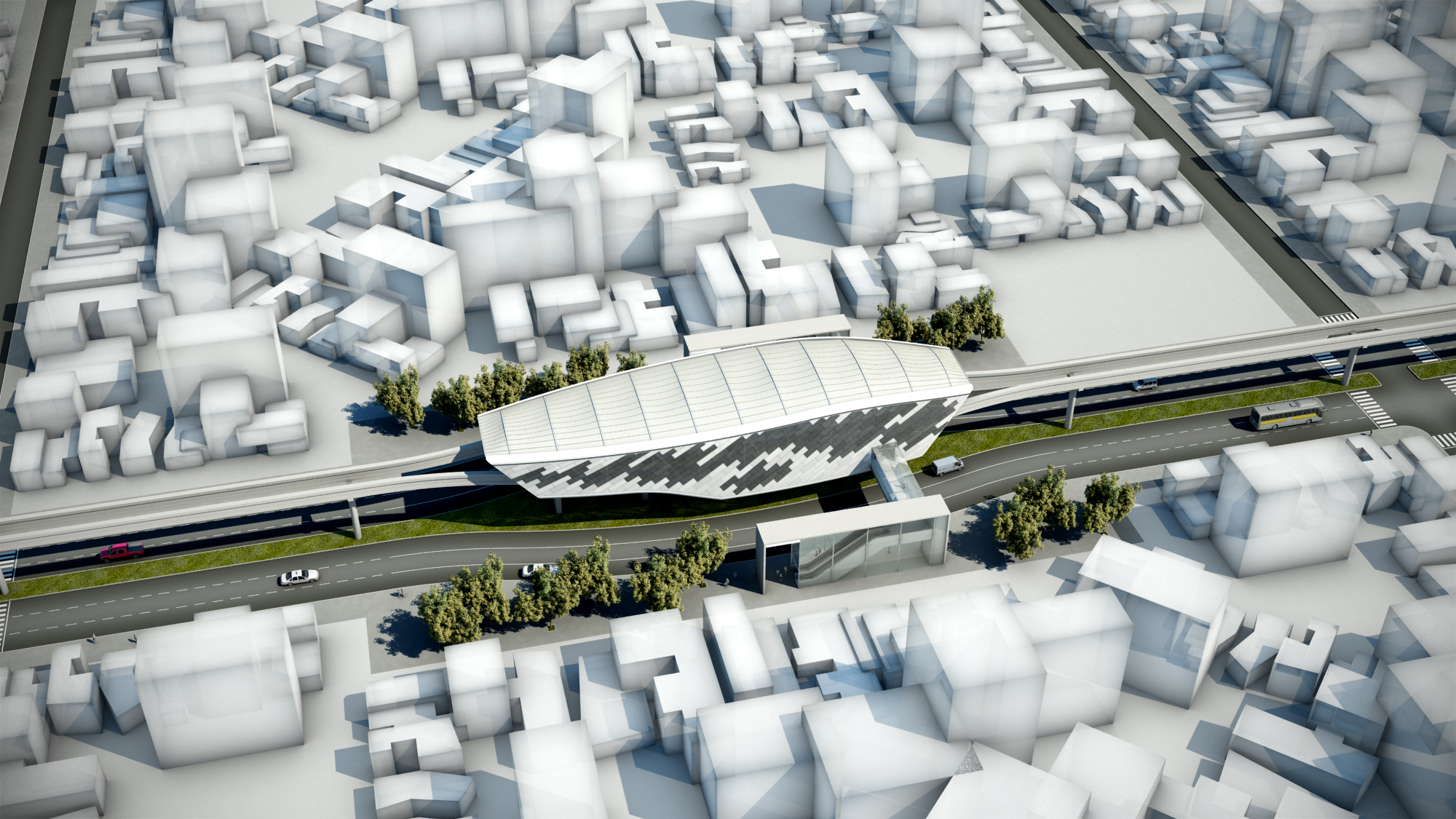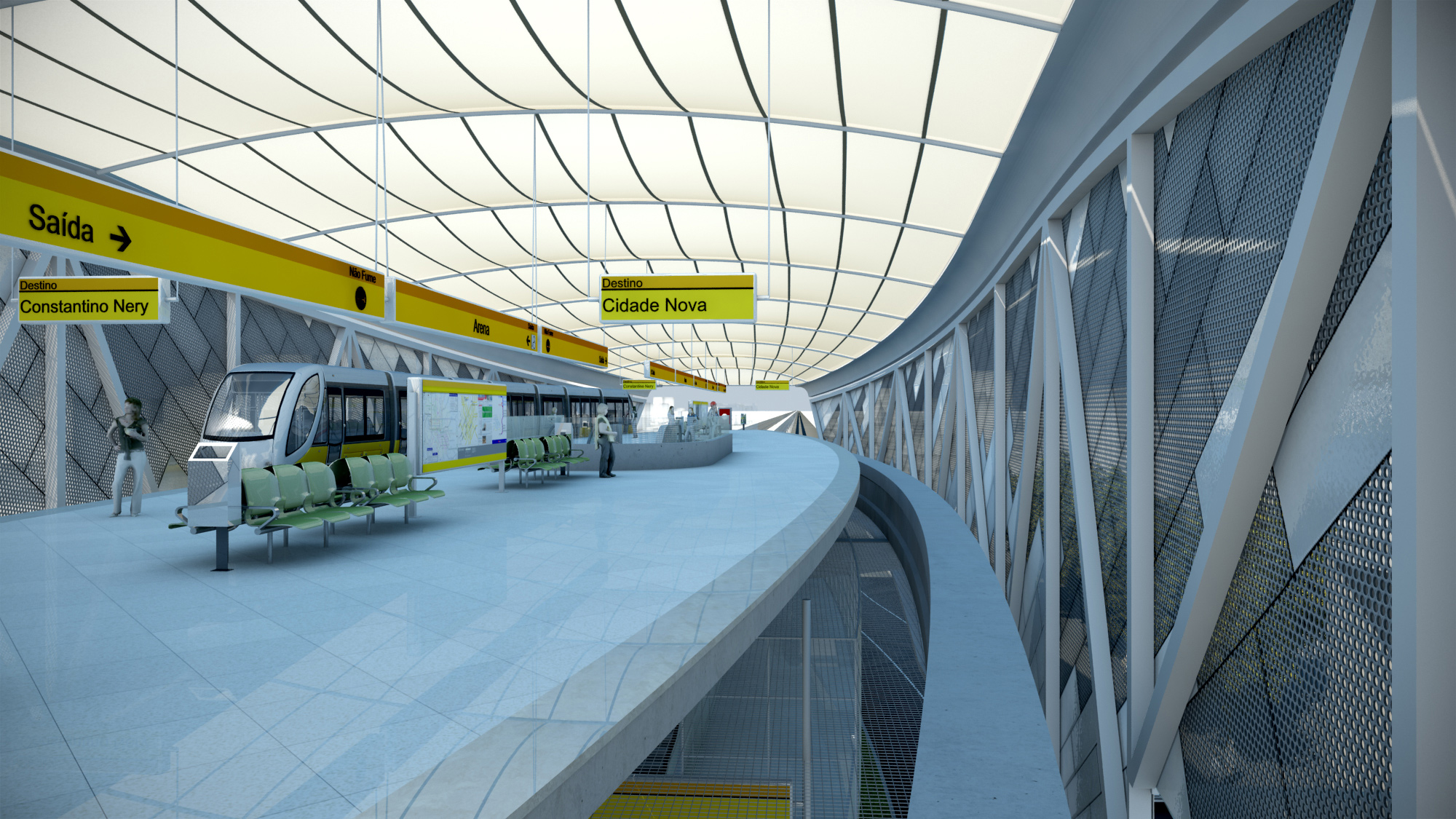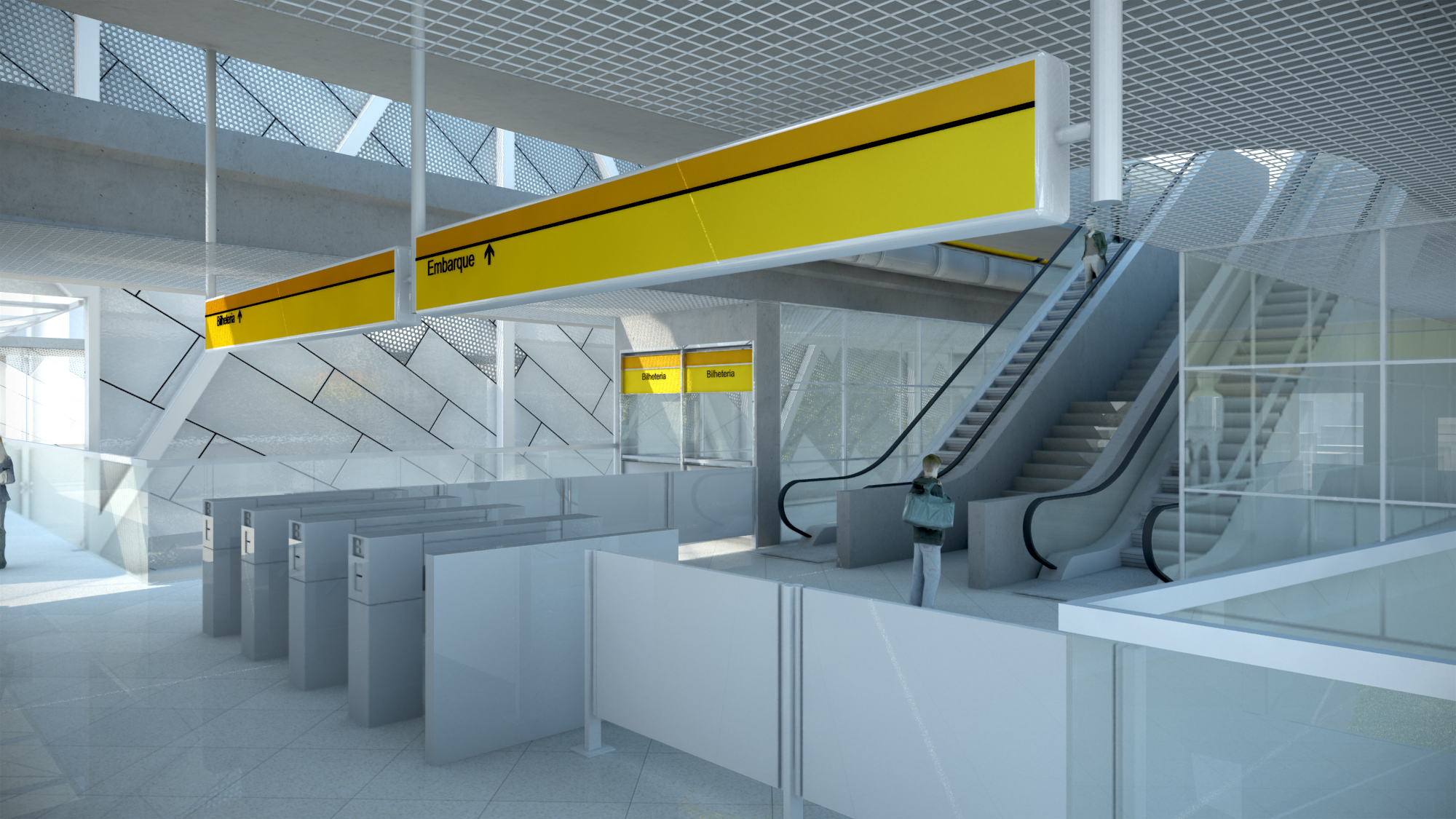 Datasheet
Built Area:

32.400,00m²

Site Area:

64.200,00m²

Services Provided:

Architecture