All proposals stations, are noted for promoting the use of natural light of the city and rely on materials that soften the impact of high local temperatures.
Design for METROFOR – Fortaleza Metro, with nine stations of the Parangaba-Mucuripe line that has an overground track.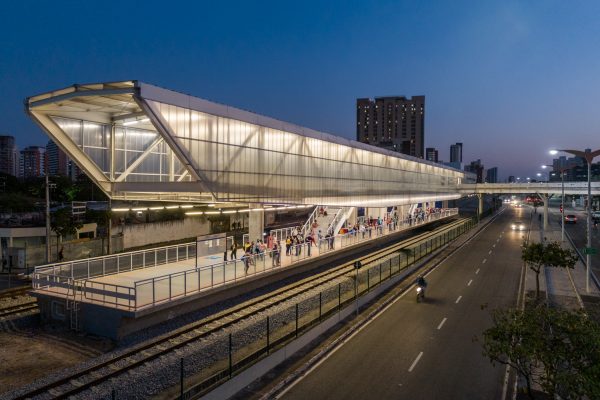 This extension has three main typologies. The Papicu station, overground typology, received the solution in footbridges with access through a mezzanine, being in connection with the Papicu Bus Terminal and connected to the future East station.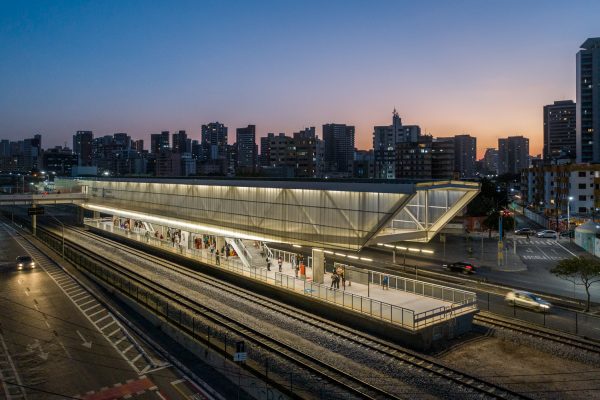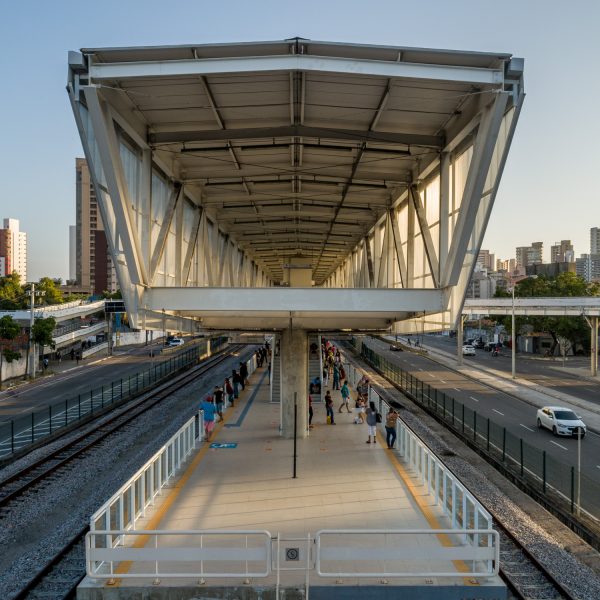 Photos: Pedro Mascaro