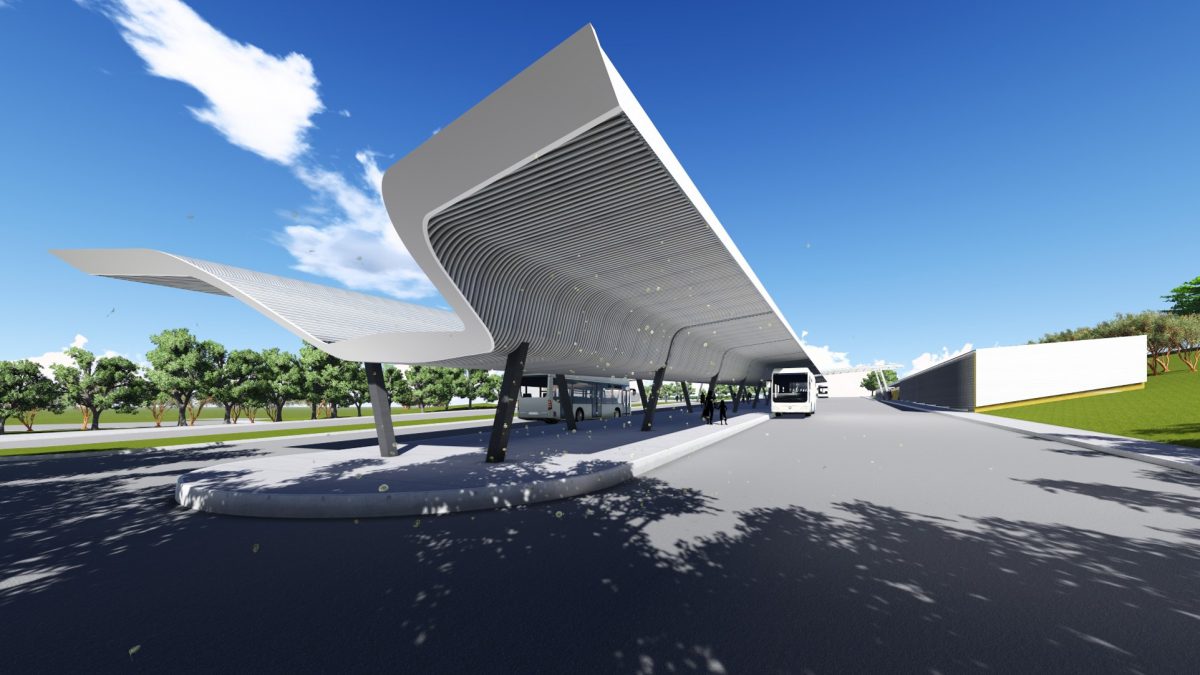 2014
Cuiabá/Mato Grosso - Brazil
Coxipó, CPA (Political Administration Center), Porto and Várzea Grande bus terminal project for the VLT (Light Rail Vehicle) overground metro system, Cuiabá's main urban mobility project.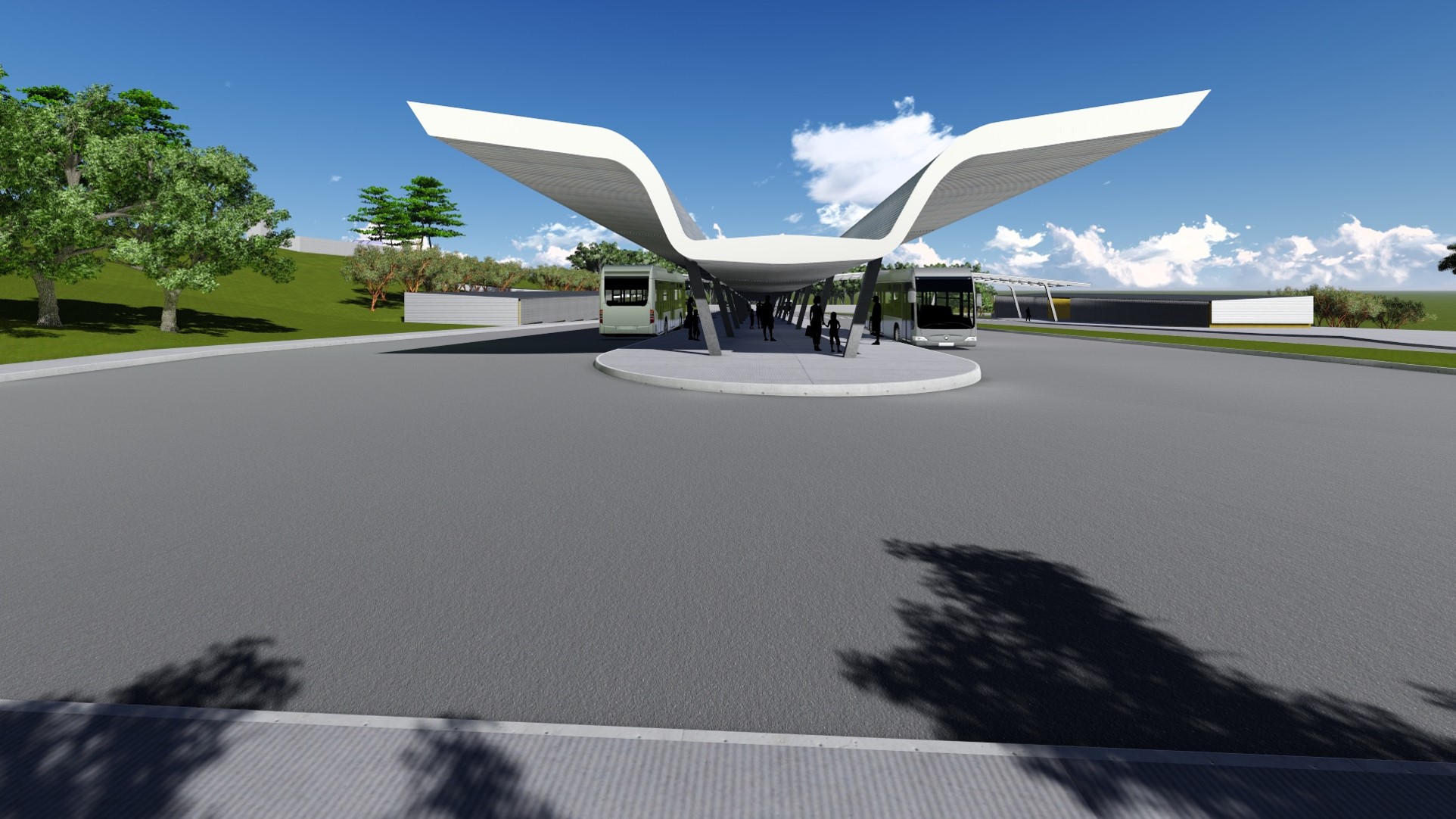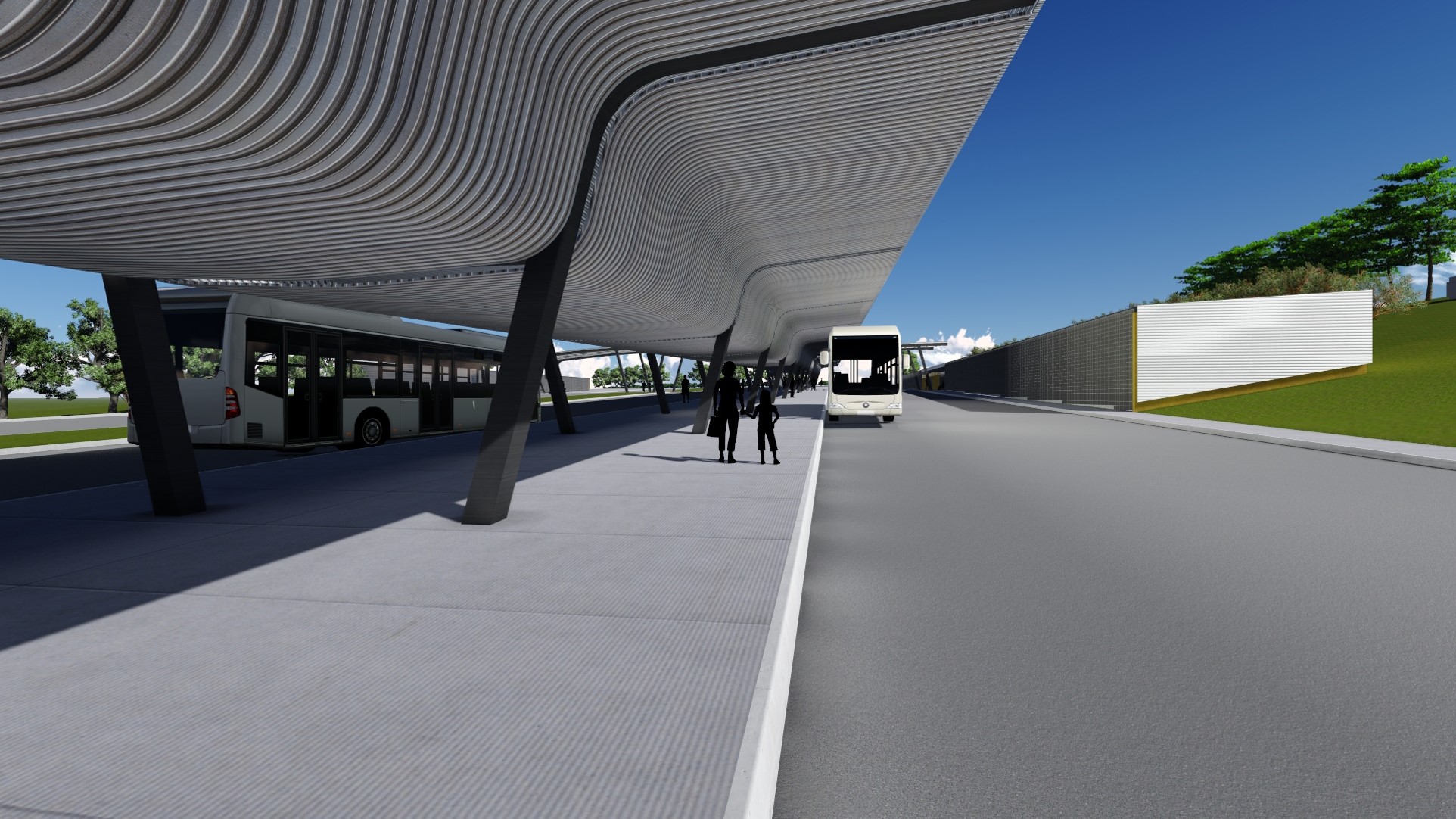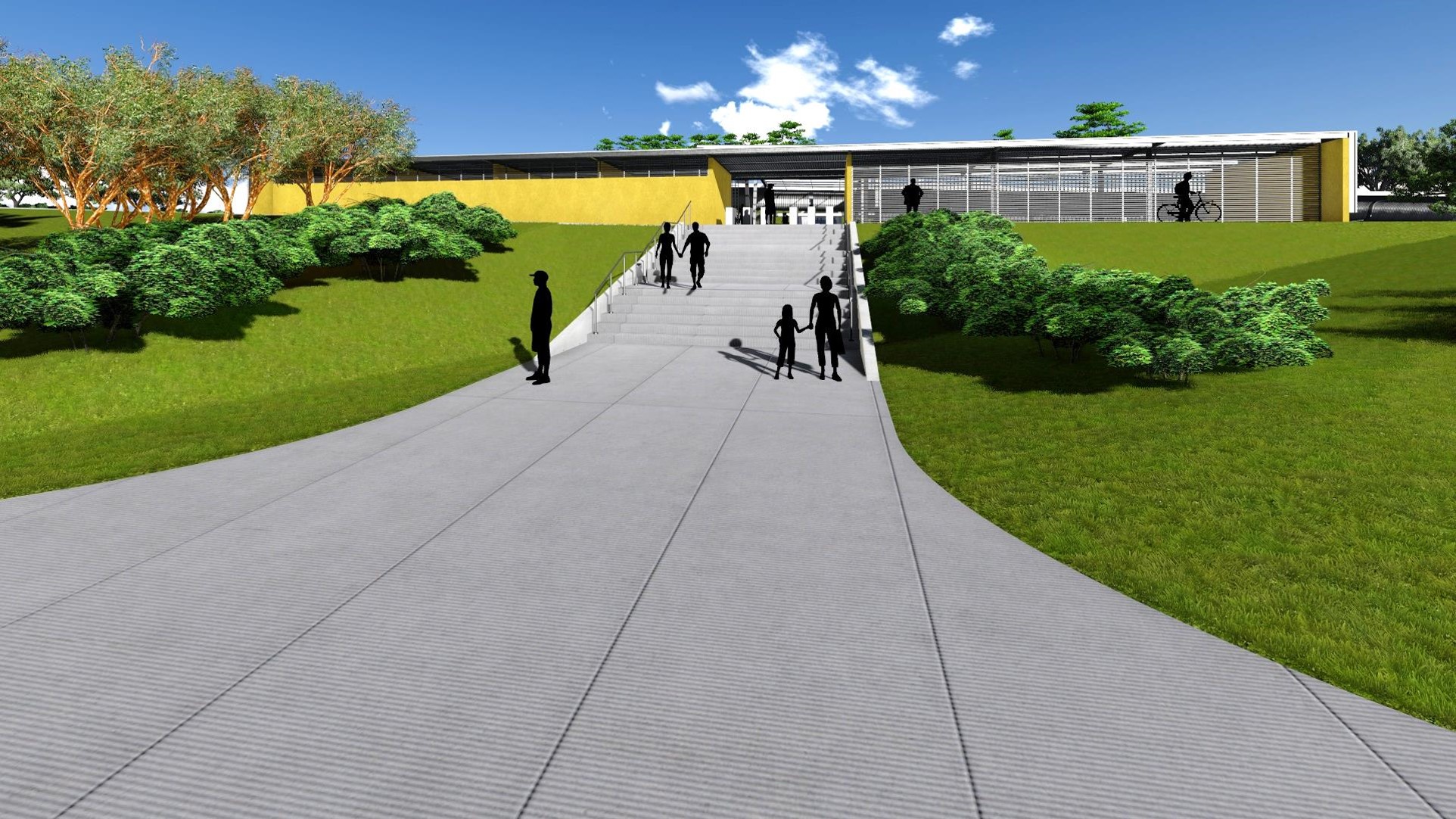 The VLT system has 22.2 km of extension and is divided into two lines, the first of which connects the CPA in Cuiabá to the Marechal Rondon International Airport in Várzea Grande. The second line connects the Coxipó region to the South Center, both in Cuiabá. The four terminals' functional program is divided into four blocks: one for user assistance; a second for operating rooms; a third for technical rooms and in the Coxipó terminal's case, a fourth one for a bicycle rack. The platforms' roof turns the VLT a striking presence in Cuiabá's urban landscape. This project sought to adopt a standardized solution of a central platform, allowing a better flow inside the terminal and thus reducing internal distances. The solution sought to preserve the "Minimum Vertical Clearance" required for the bus stops while at the same time creating areas with a best adapted scale for users, resulting from a change in roof height above the platforms.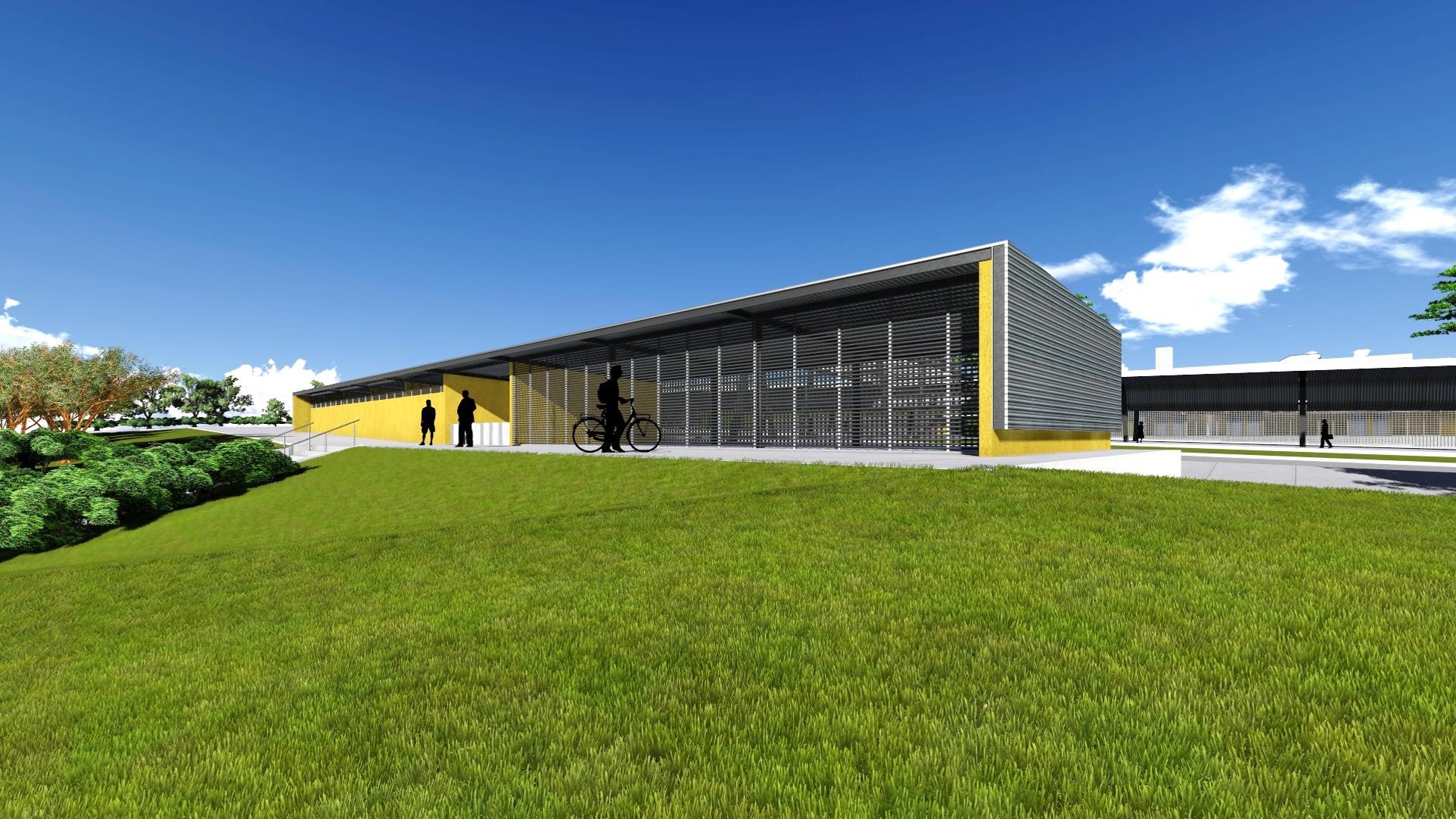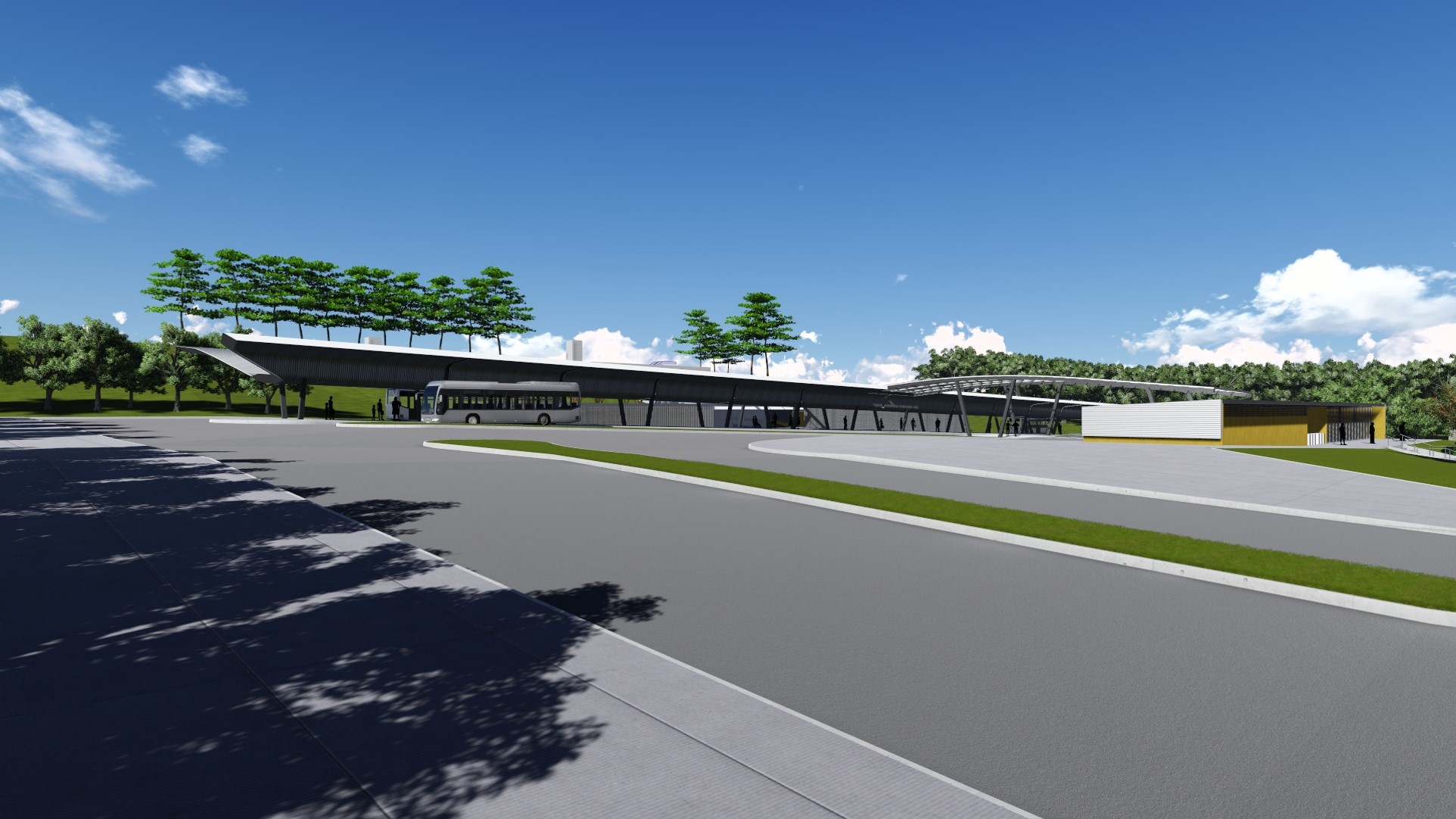 Datasheet
Built Area:

9.277,00m²

Site Area:

106.700m²

Services Provided:

Architecture