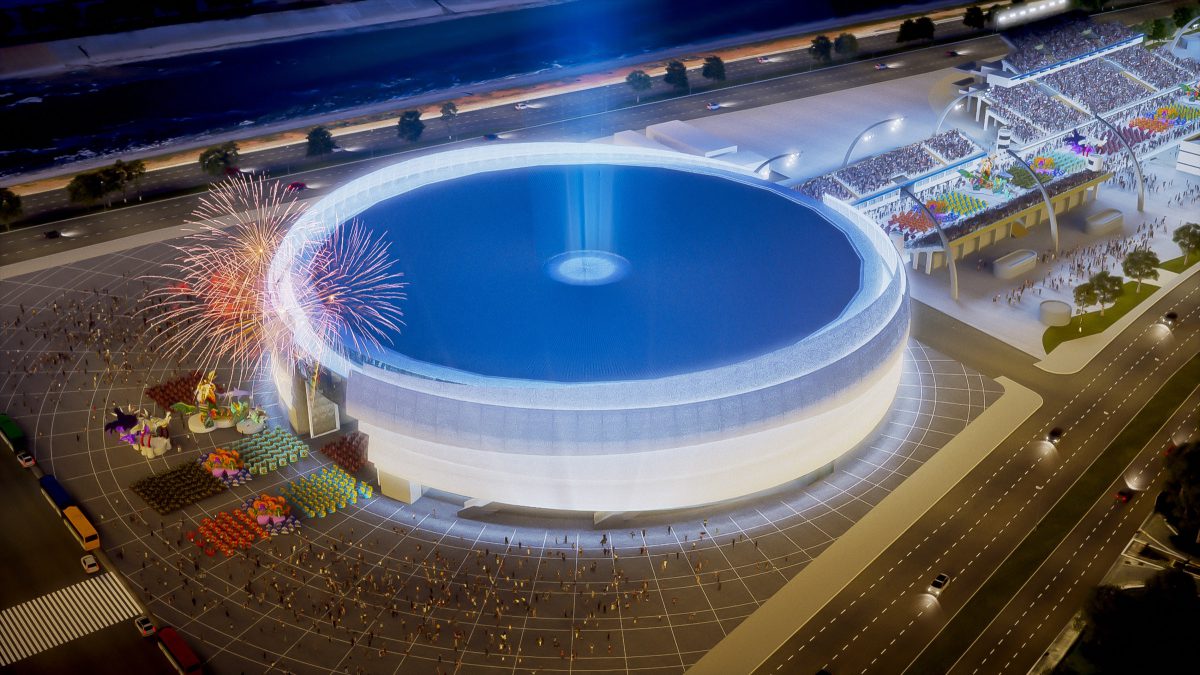 2015
Sao Paulo, Brazil
"Public Bid for a Private Enterprise Concession" project, involving the indoor multi-use arena next to the Sambadrome (carnival parade ground) in Anhembi Park, intended for sporting and cultural events and in compliance with urban infrastructure prerequisites (transportation, electricity, water, sewage, strategic location, etc.).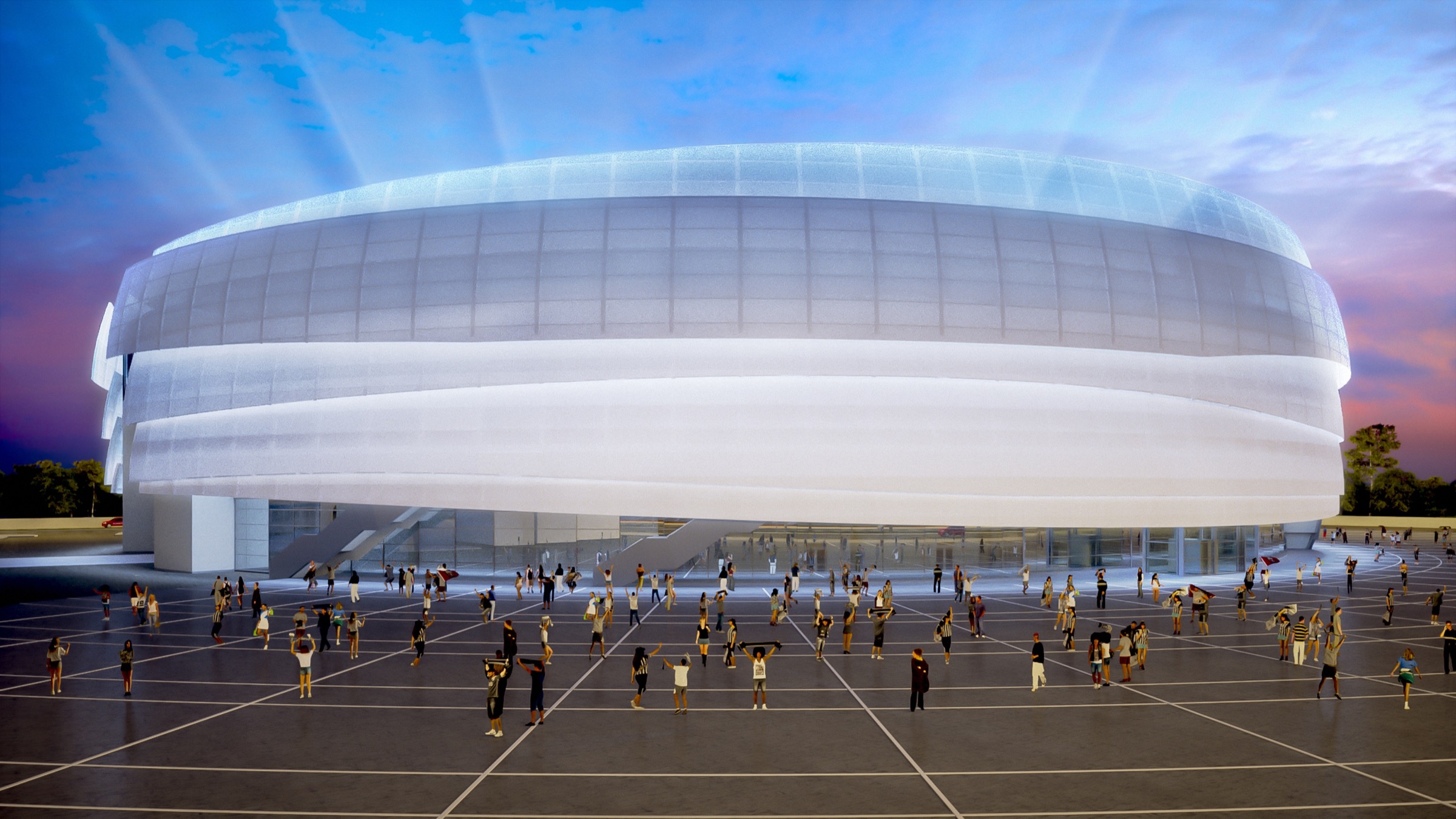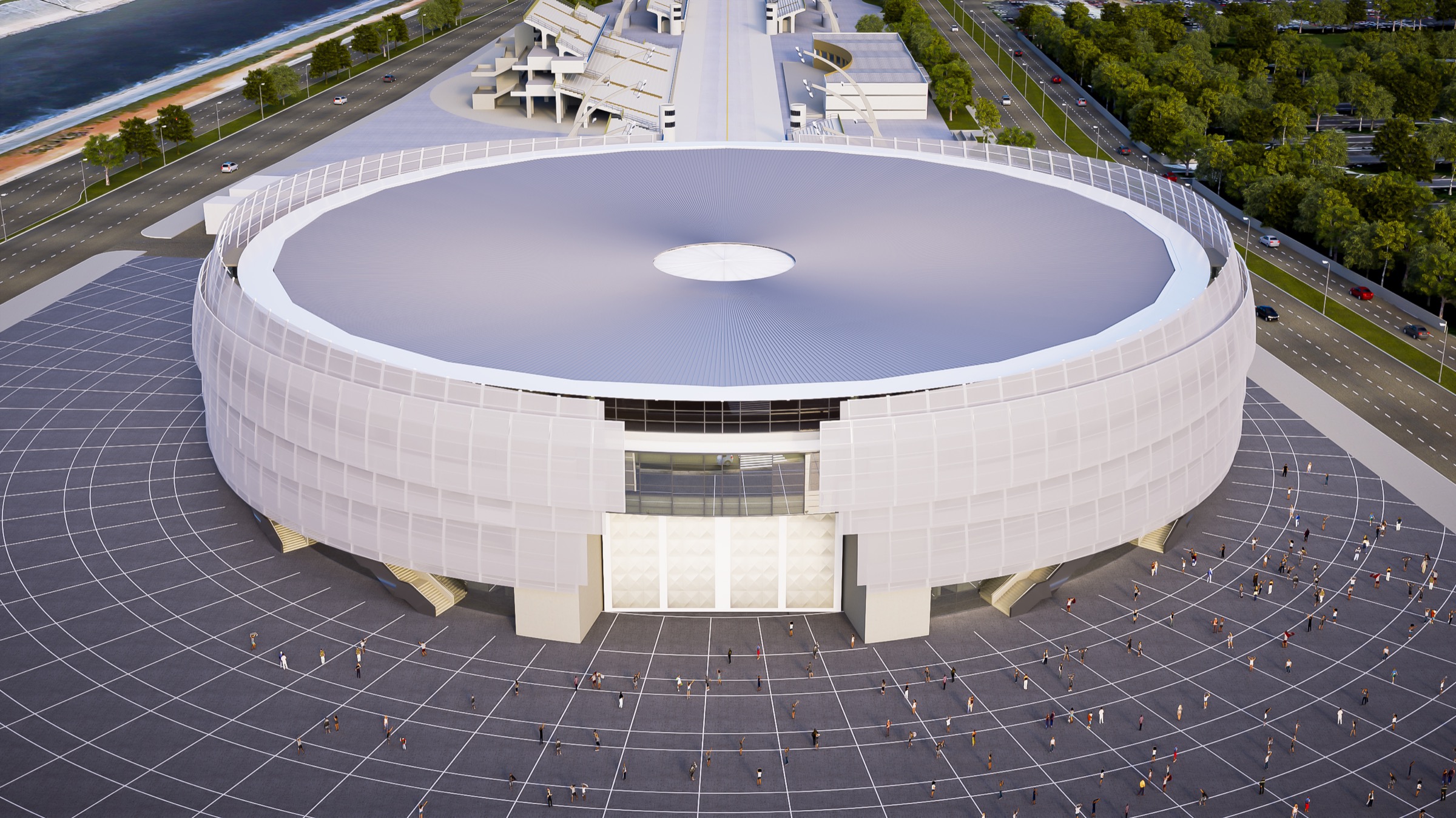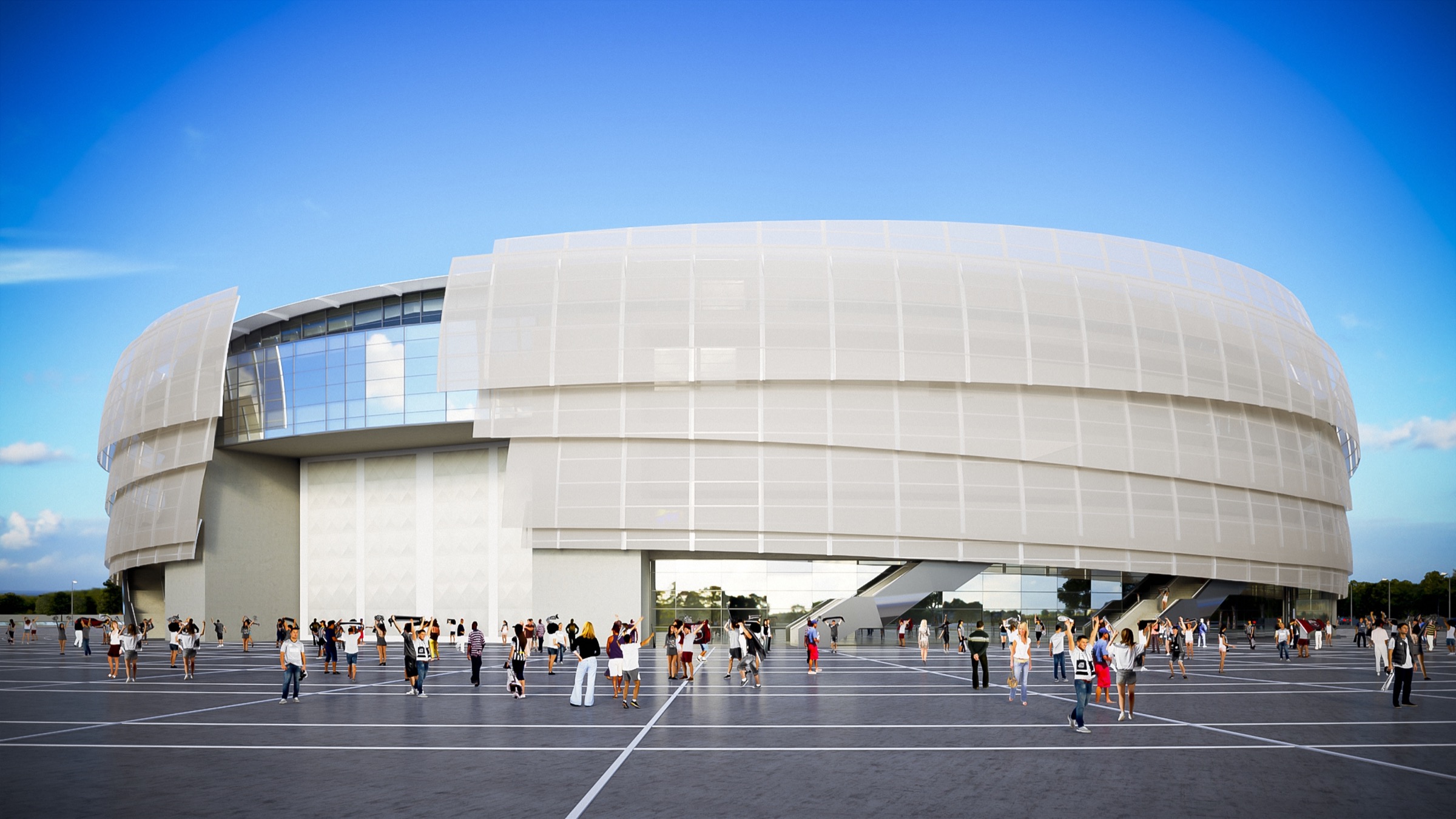 The solution proposes that the Arena and the Sambadrome can act together during Carnival, adding a new element to the event and creating new possibilities of the public's contact with the samba schools and a new experience for the parade dancers and floats, transforming the staging area itself into an unprecedented moment, with the arena located exactly on the axis of the Sambadrome track, functioning as an extension of the "monumental axis" (the starting point for the samba schools ), serving as a major gateway for the start of the parades, and creating opportunities for commercial operations offering 9.000 seats for those who want to watch the staging-area activities of the samba schools, the drum corps warm-ups, the movement of the dancers, and the entire atmosphere that is created in the moments preceding each parade.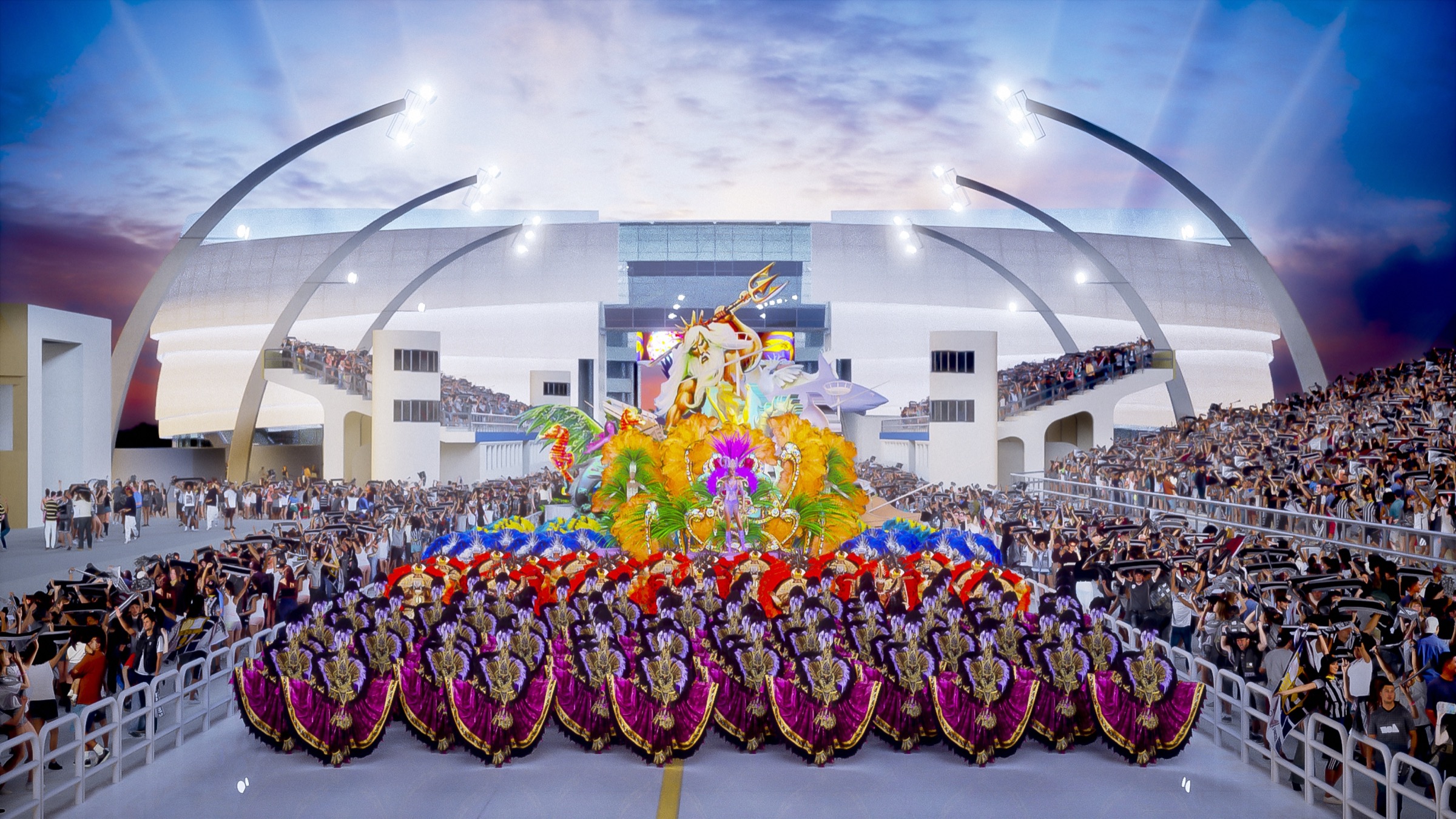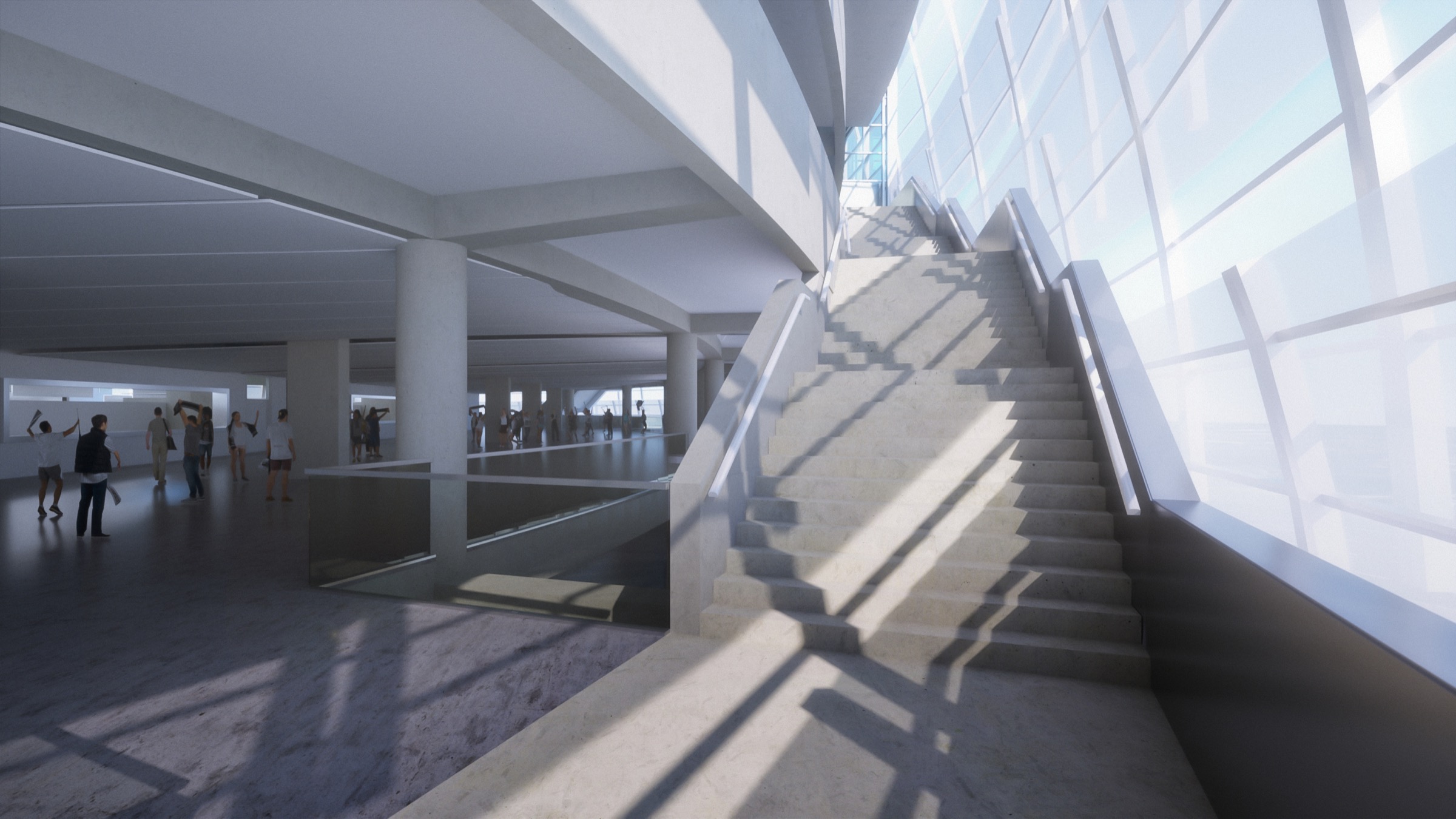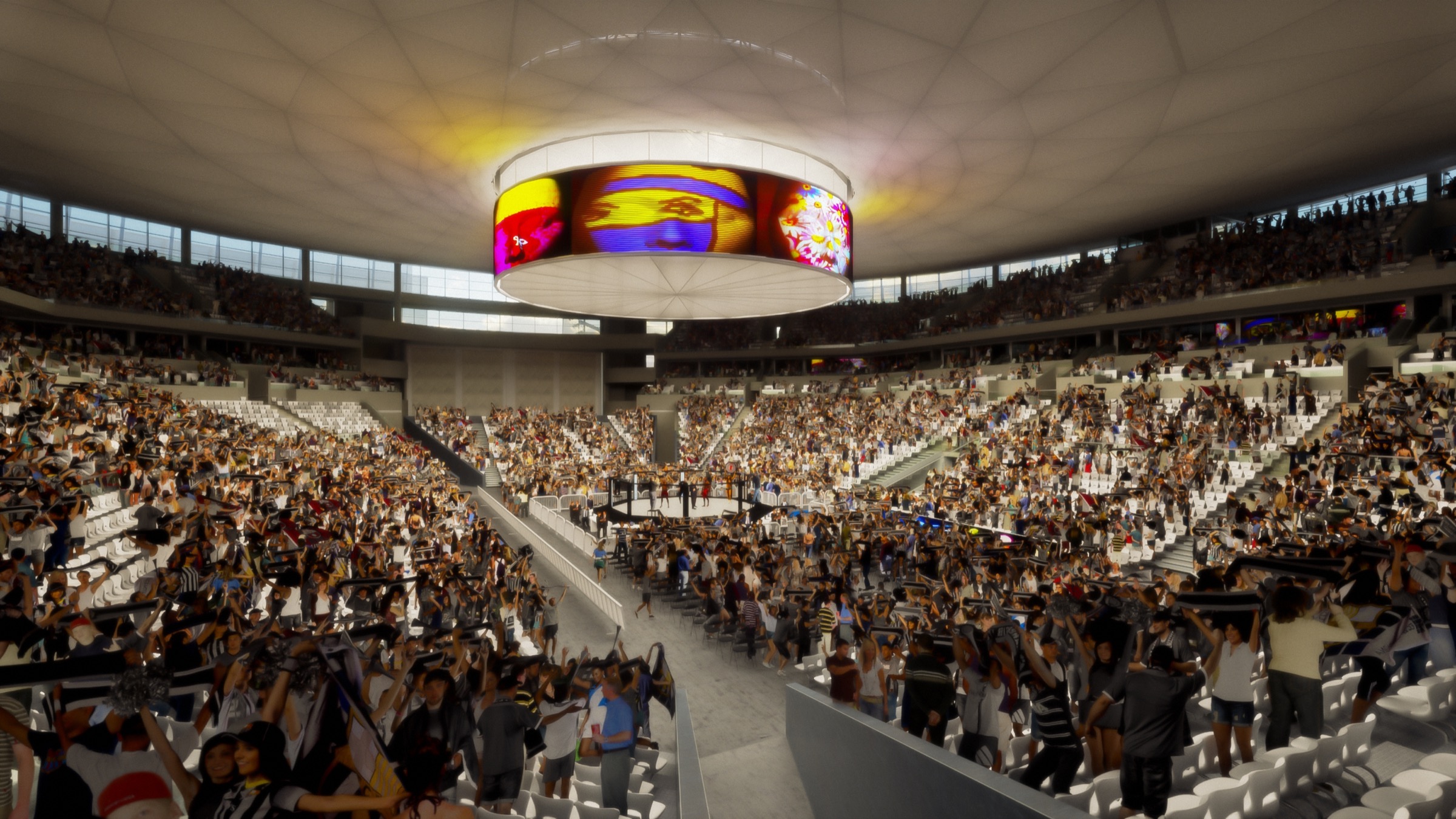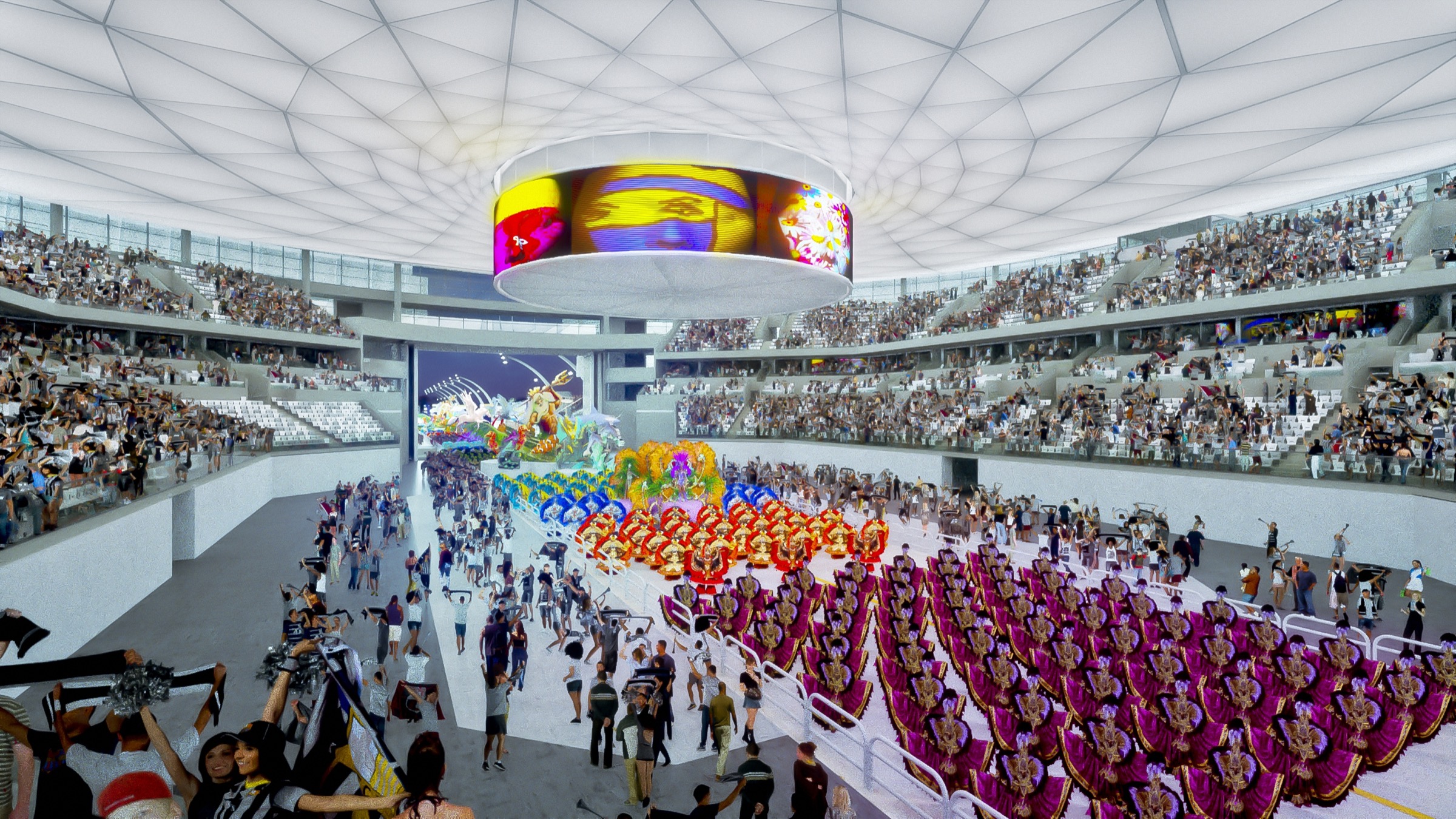 Two hanging lounges will serve as areas of commercial development, events, and concentration of the public with a view of the arena's interior and exterior being available to the public in general, companies or media.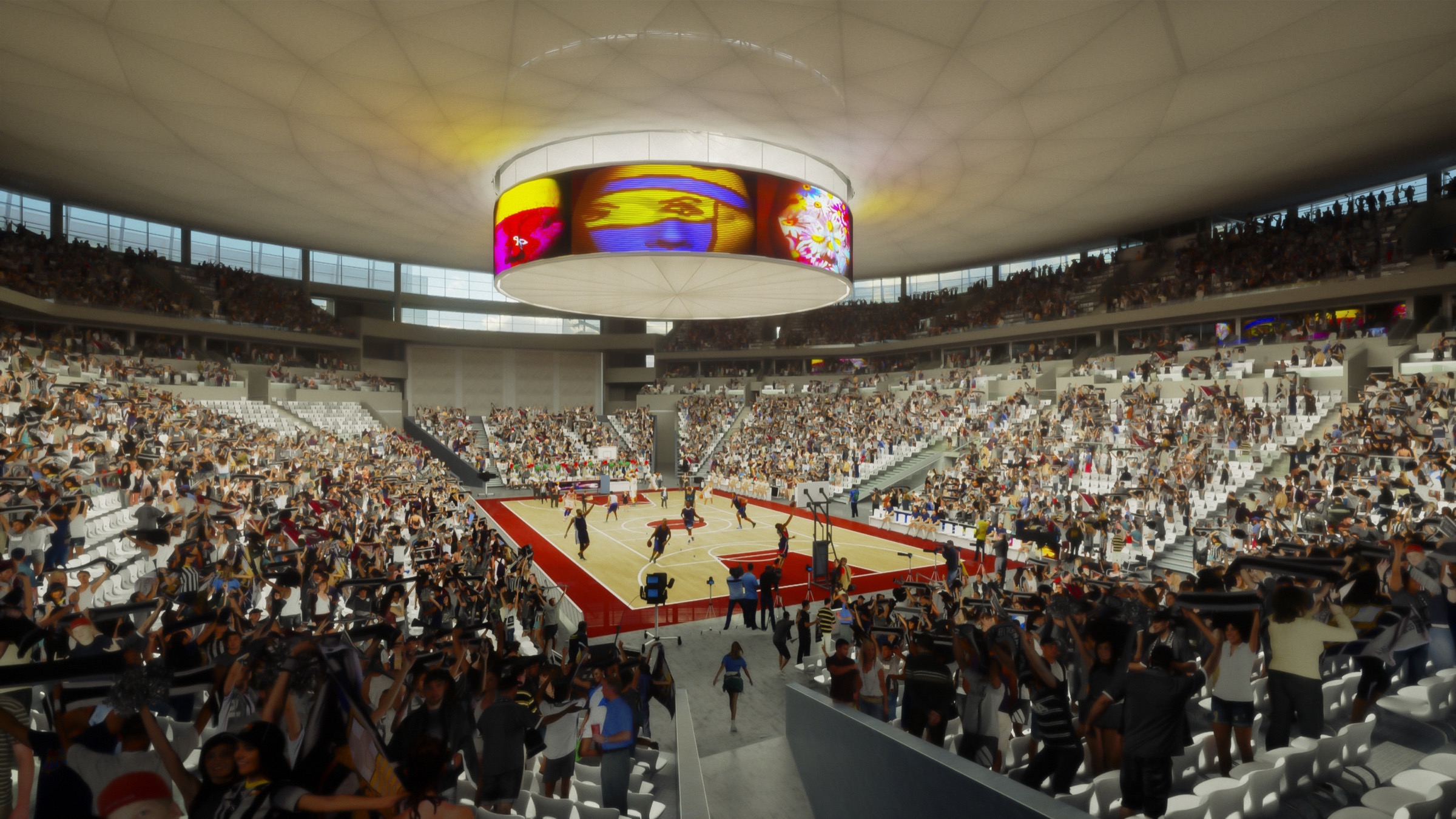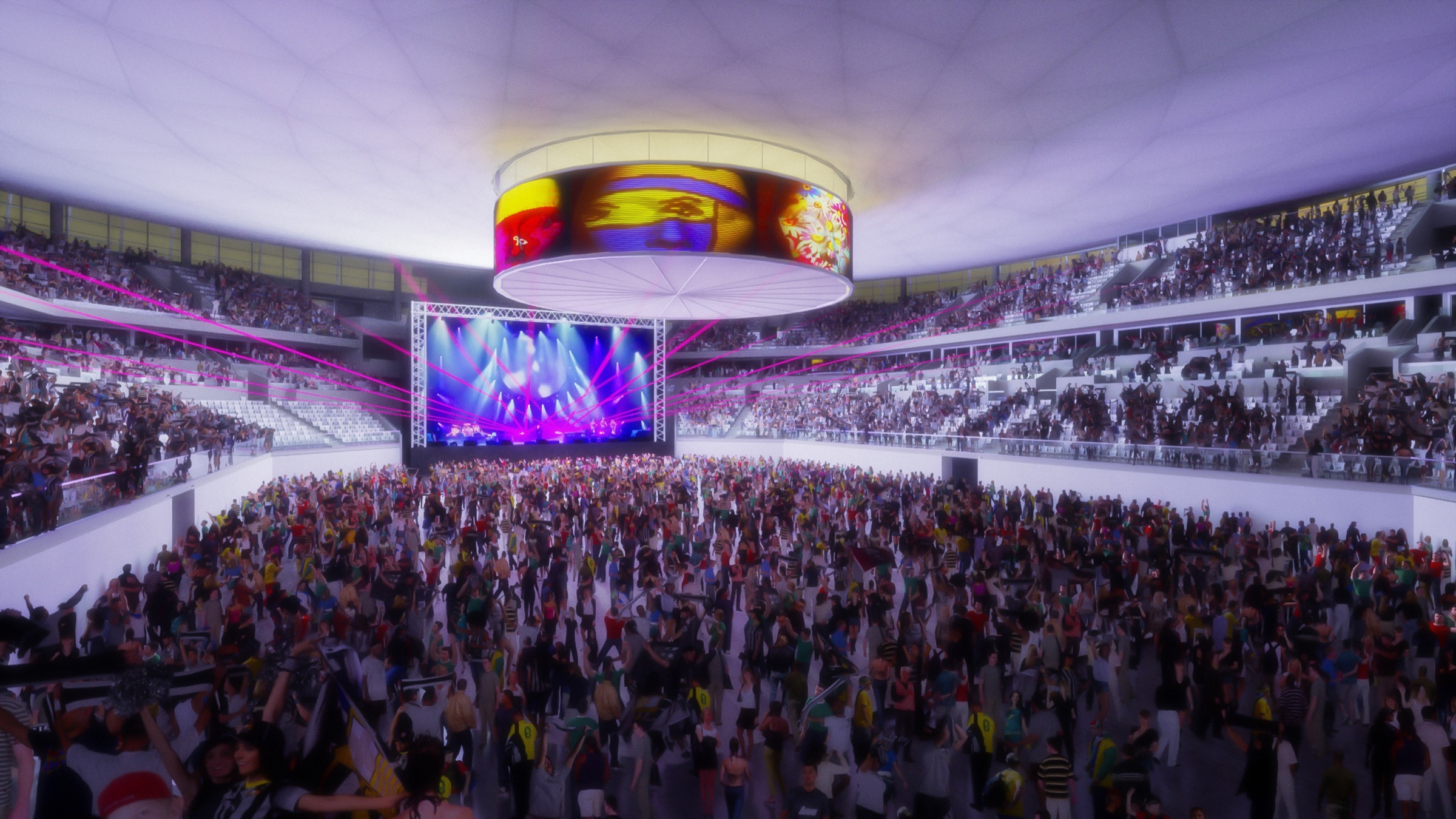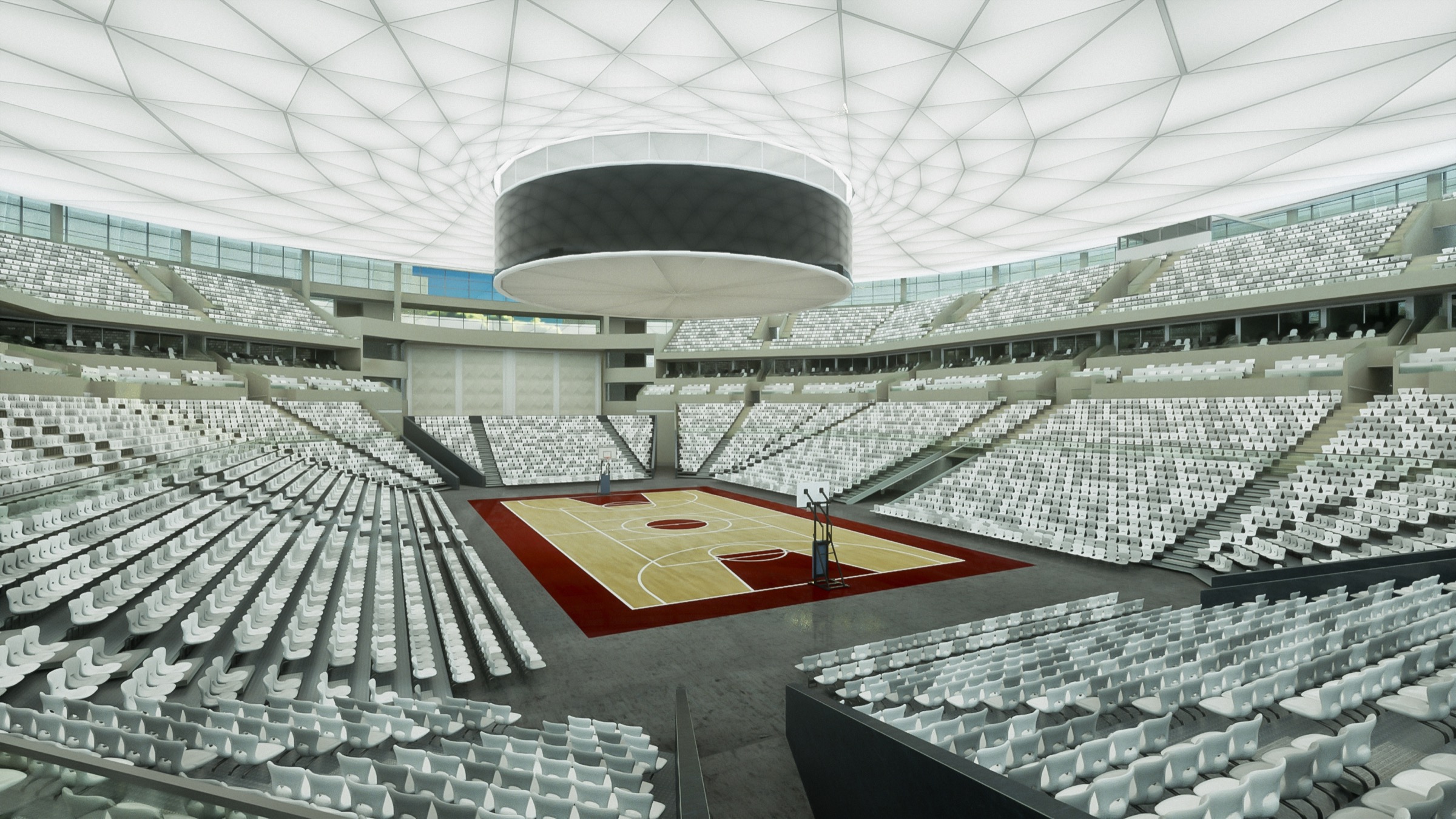 Datasheet
Arena Area:

33.744,65m²

Site Area:

216.000,00m²

Capacity - Games:

14.102 Seats

Capacity - Performances/events:

20.178 Seats

Capacity - Carnival:

9,656 Seats

Services Provided:

Architecture

Roof Design:

Sbp - Schlaich Bergermann Und Partner