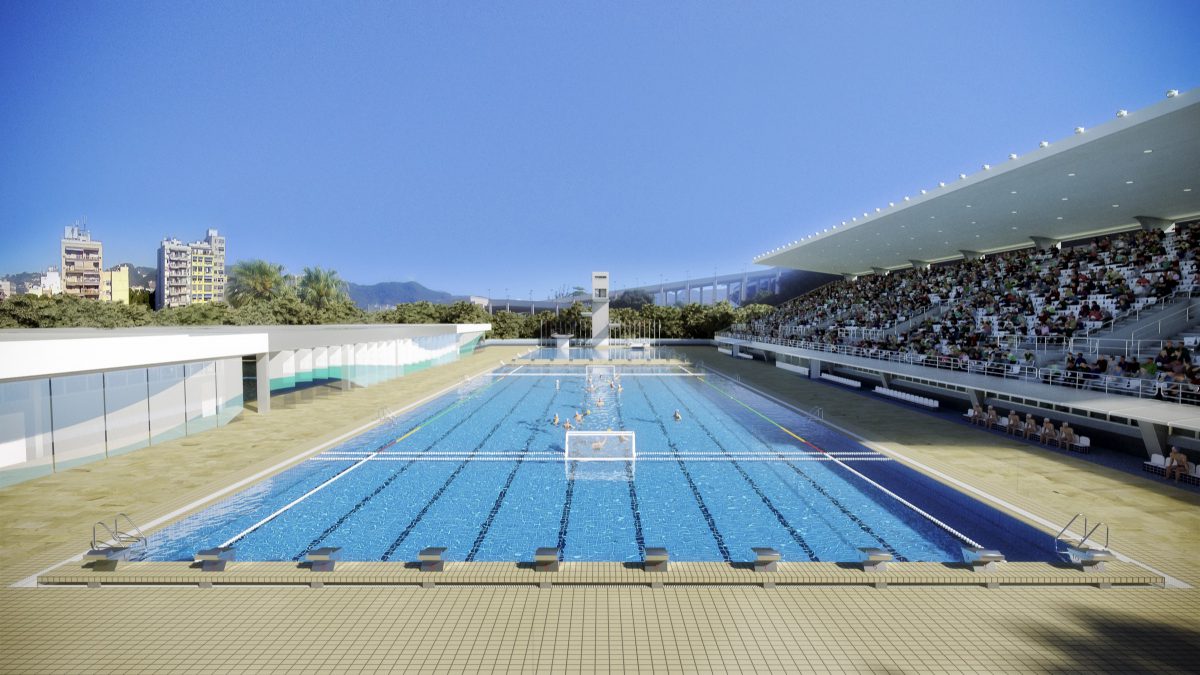 2014
Rio de Janeiro, Brazil
Julio Delamare Aquatick Park refurbishment and modernization project, next to the Maracanã stadium. The aquatick park was inaugurated in 1978 and covers an area of 18.505m², one of the largest of its kind in Latin America and one of the main water sports facilities in Rio de Janeiro. Stage of major sporting events such as swimming, water polo, synchronized swimming and diving performances, the park was refurbished to house the 2007 Pan-American Games competitions, and was submitted once again to a number of improvements for the 2016 Rio Olympic Games.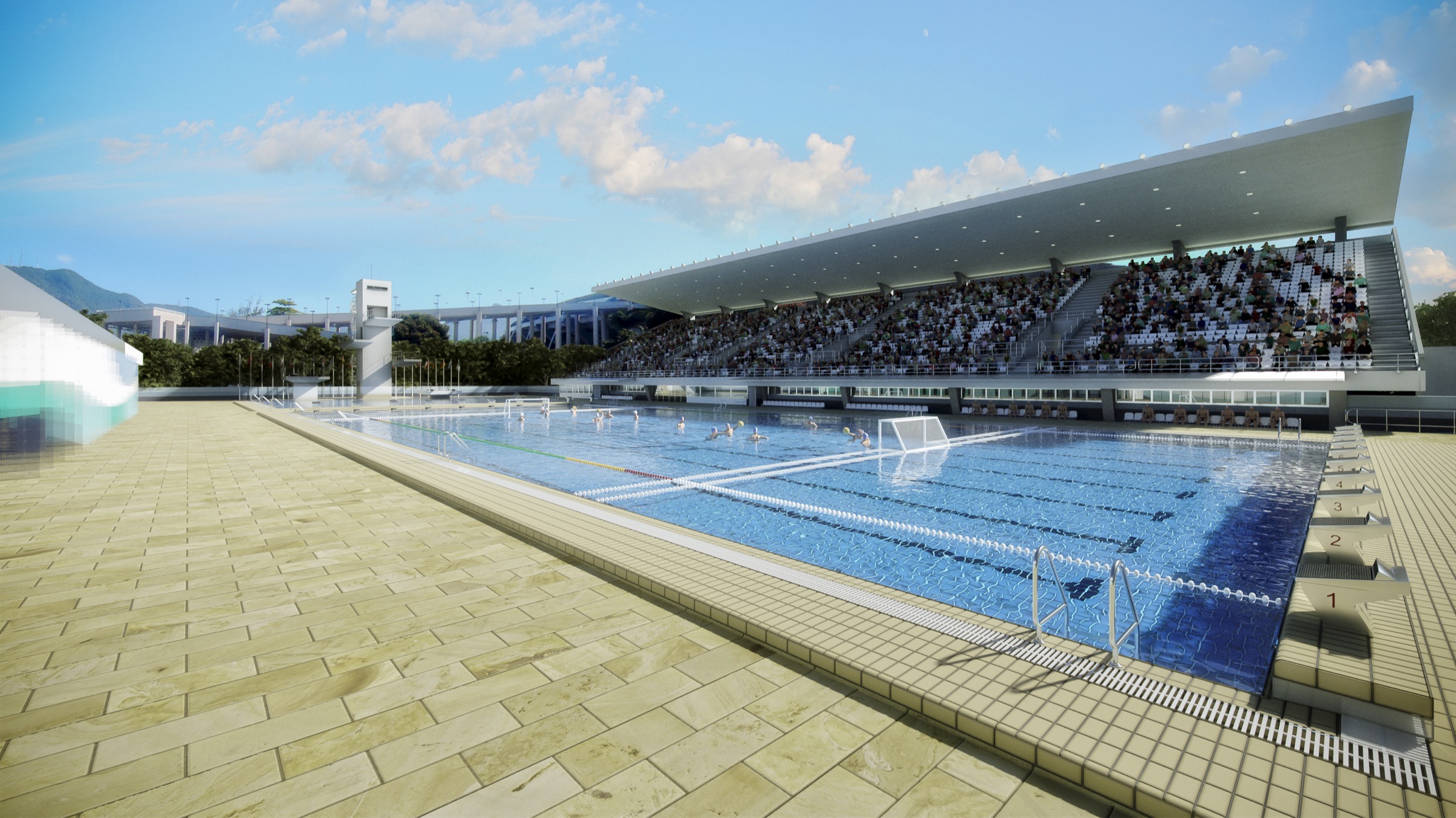 With a capacity to host 2.000 spectators, the park received the name Julio Delamare in honor of the sporting journalist, and was protected as a cultural heritage by the Rio de Janeiro local government. The project developed consists in a complete overhaul of the existing grandstands, a new heated swimming pool and modernization of the technical and support areas. The innovation also includes the refurbishment of two access ramps, with their finishing replacement and an inclusion of guardrails and banisters, and the creation of flexible spaces with removable partitions on the ground floor for use as required.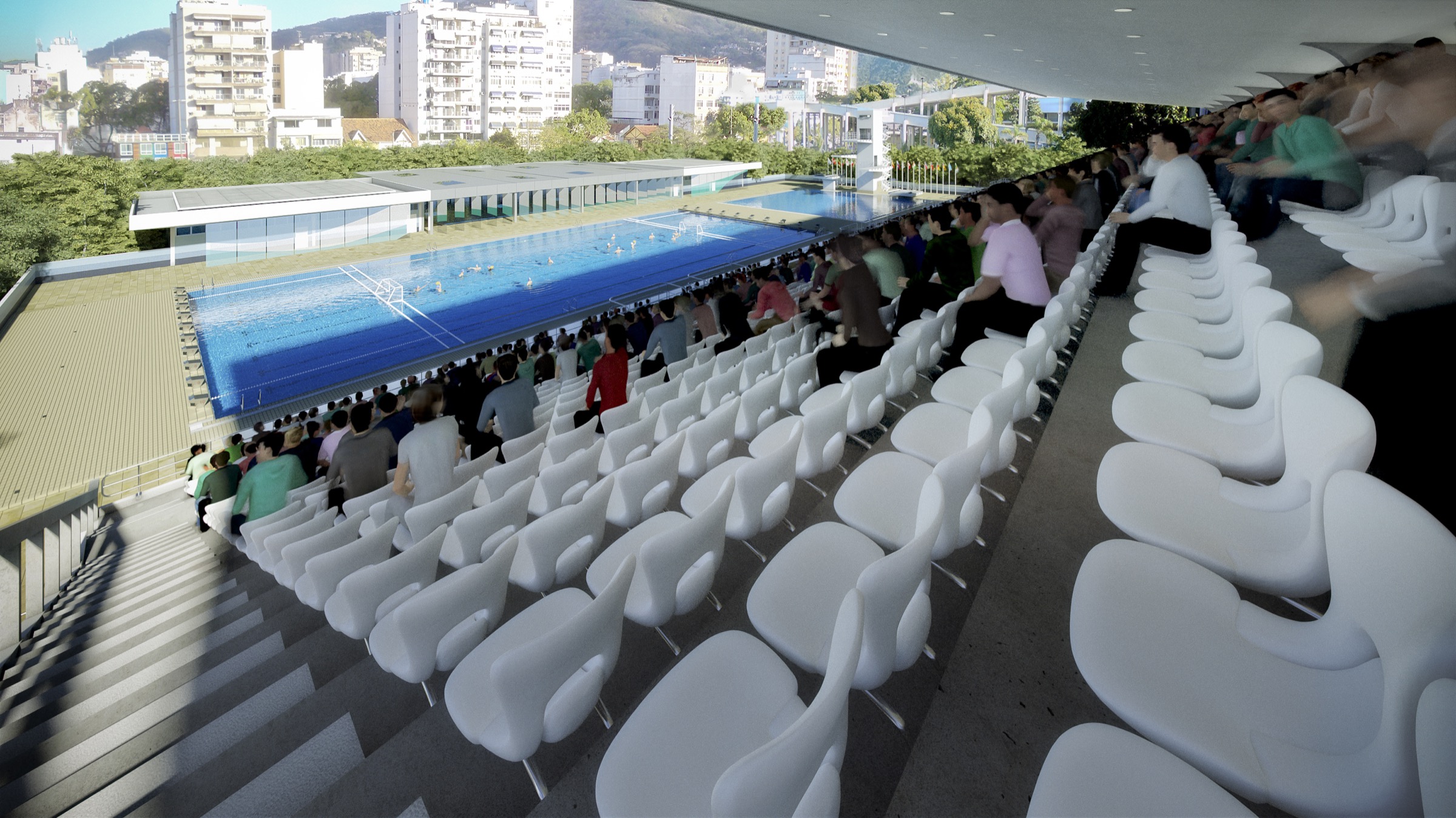 Datasheet
Built Area:

12.388,32m²

Site Area:

18,505,00m²

Capacity:

2.888 Assentos

Services Provided:

Architecture