2014
Caraguatatuba, Brazil
A project for a new hospital in Caraguatatuba on the north coast of São Paulo and next to highway SP-55 (Rio-Santos) connecting this town to São Sebastião, intended to provide the assistance of a hospital complex with 202 beds, of which 40 in an Intensive Care Unit - ICU, in addition to a single block base - a typology that favored the location of those areas with greater demand on the ground floor and the remainder throughout the five floors.
Client

São Paulo State Department Of Health

Certification

AQUA
The site's positioning was studied to determine greater comfort to patients with regard to sunlight, natural lighting and ventilation. In an effort to humanize the complex, balconies were designed for all the suites on the east and west fronts, exposing them to sunlight during a period of the day. An auditorium, chapel and snack bar were included in areas detached from the main building in an internal courtyard between the main access and the logistics annex. A 90-car parking area and bicycle racks were provided, in addition to a rooftop helipad.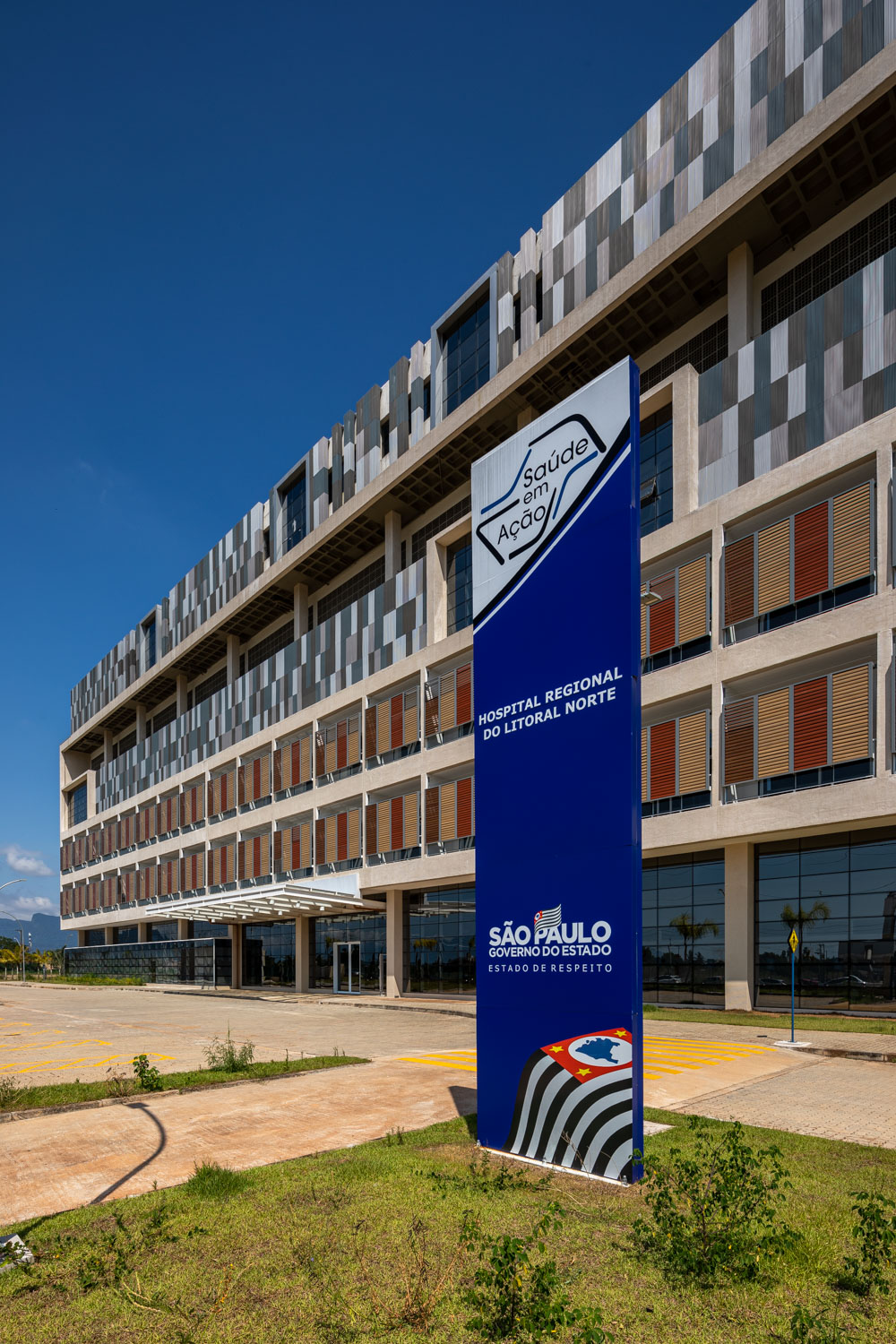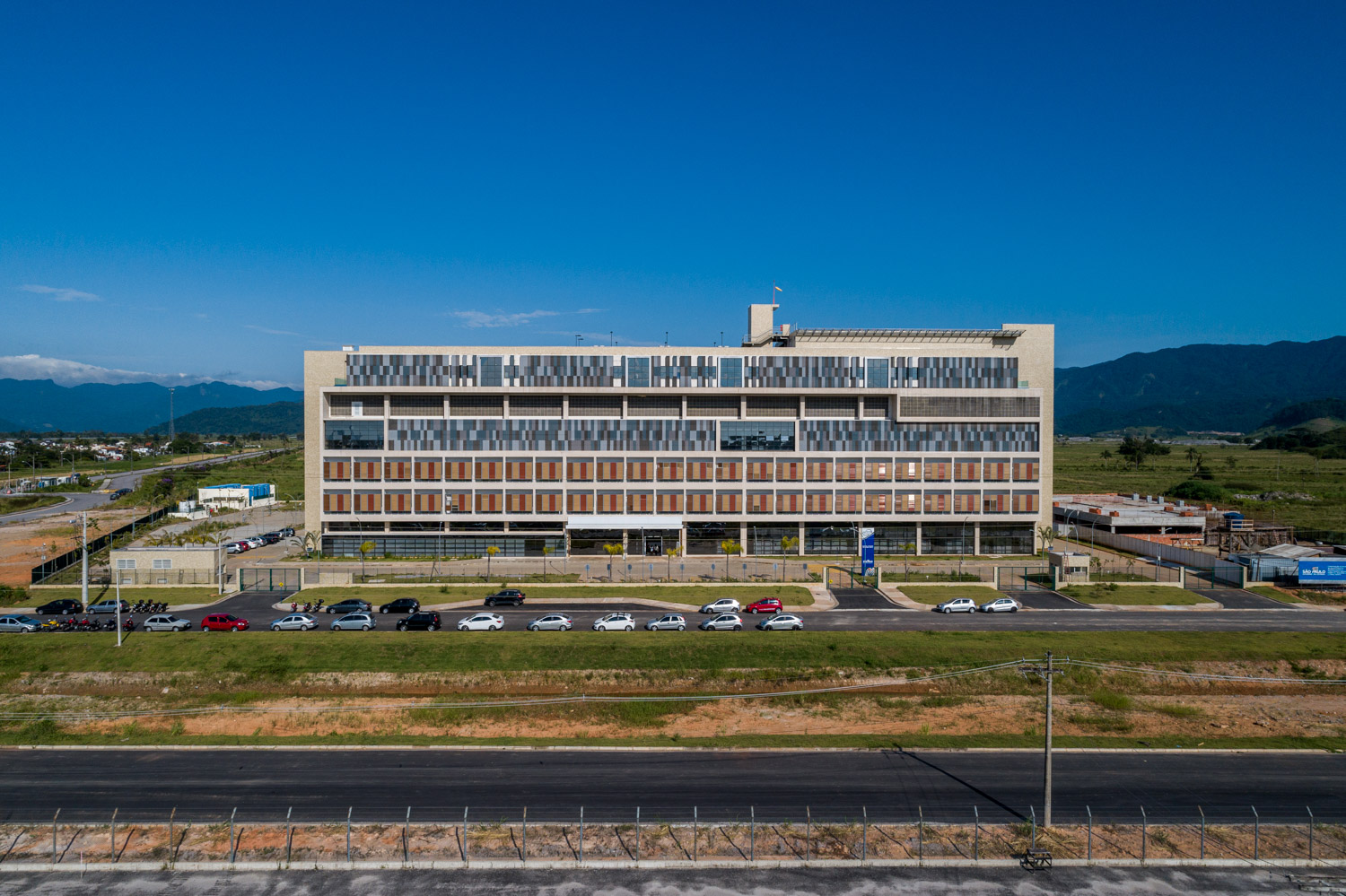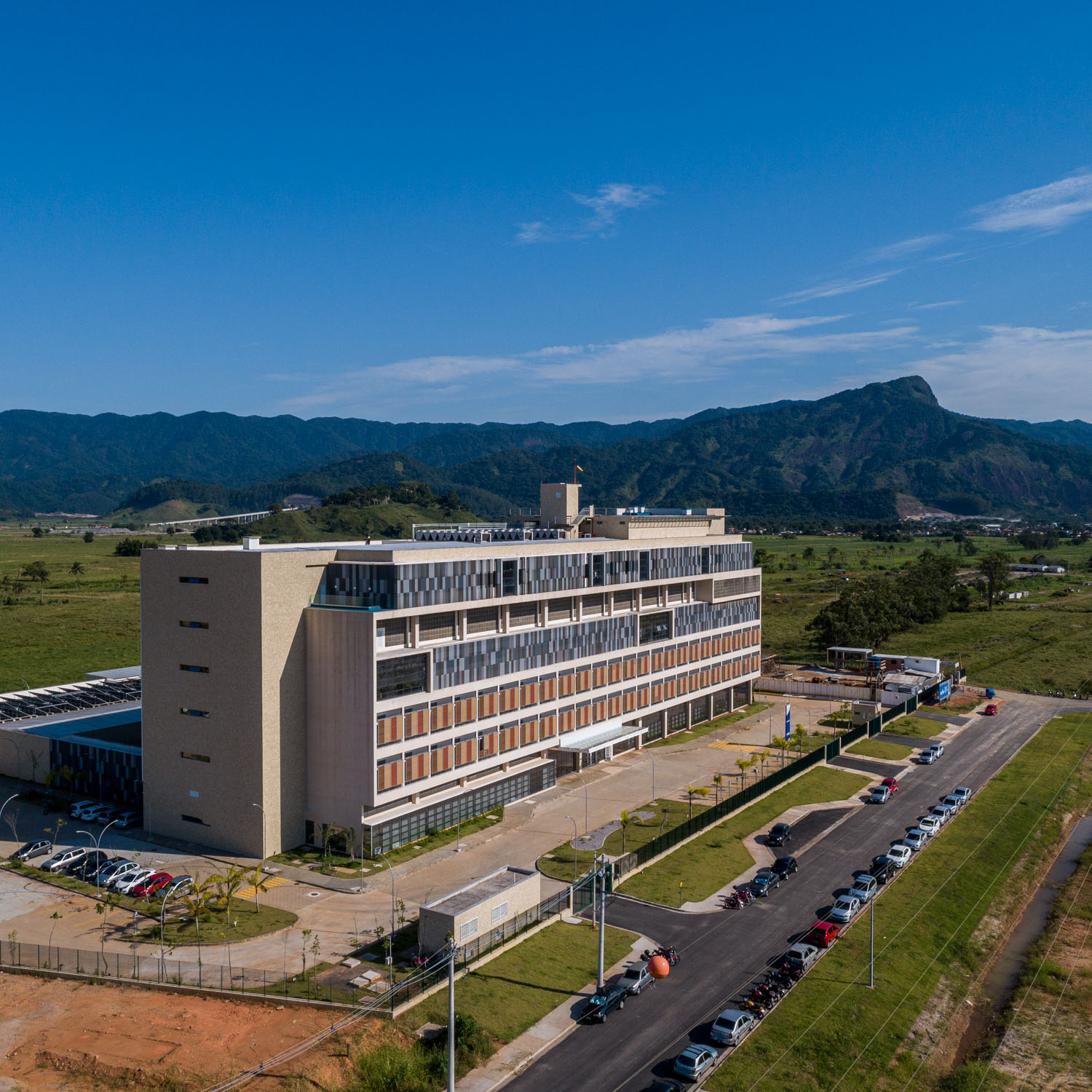 The project was prepared in compliance with Aqua Certification requirements - a sustainable building international certification based on the French Démarche HQE (Haute Qualité Environmentale).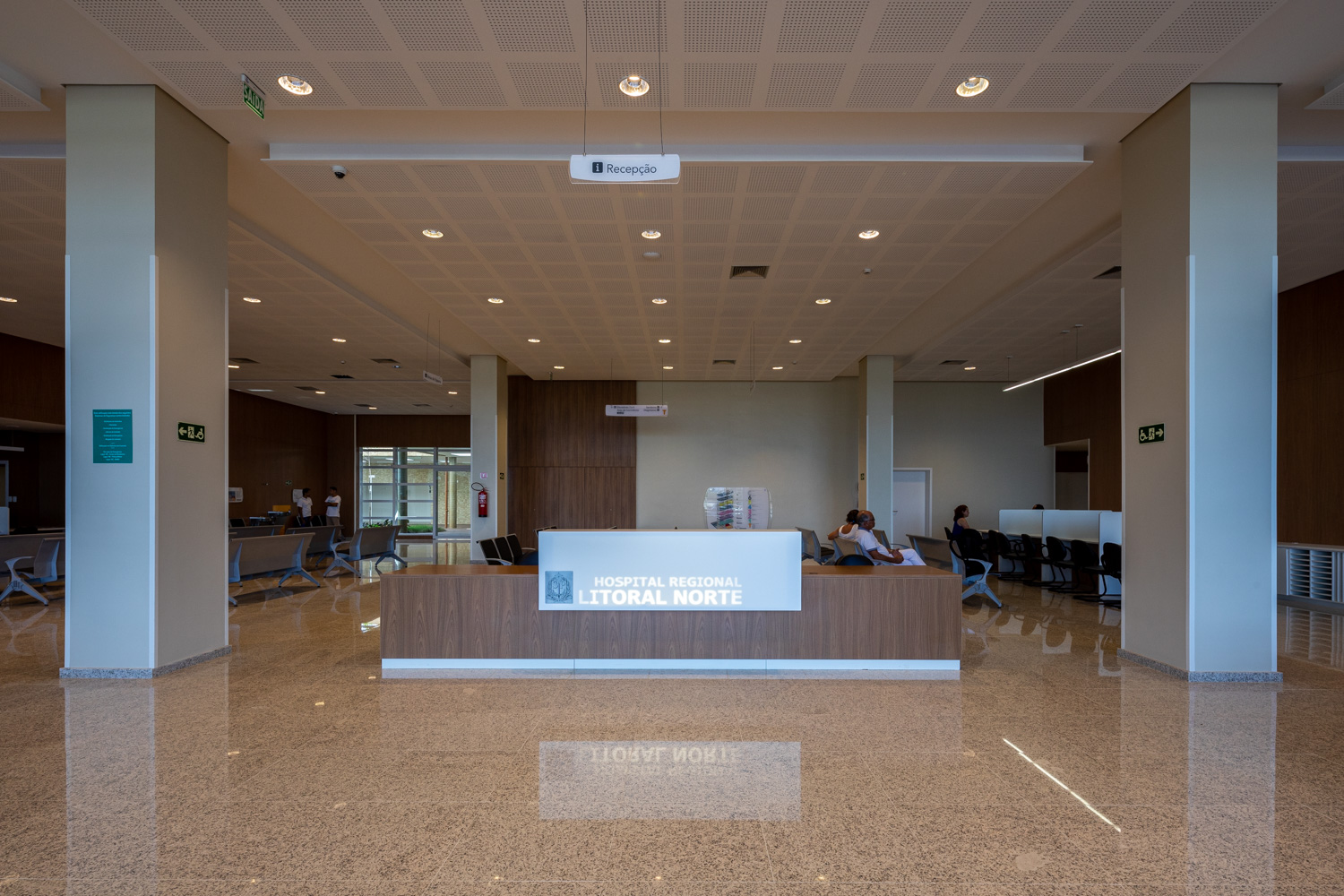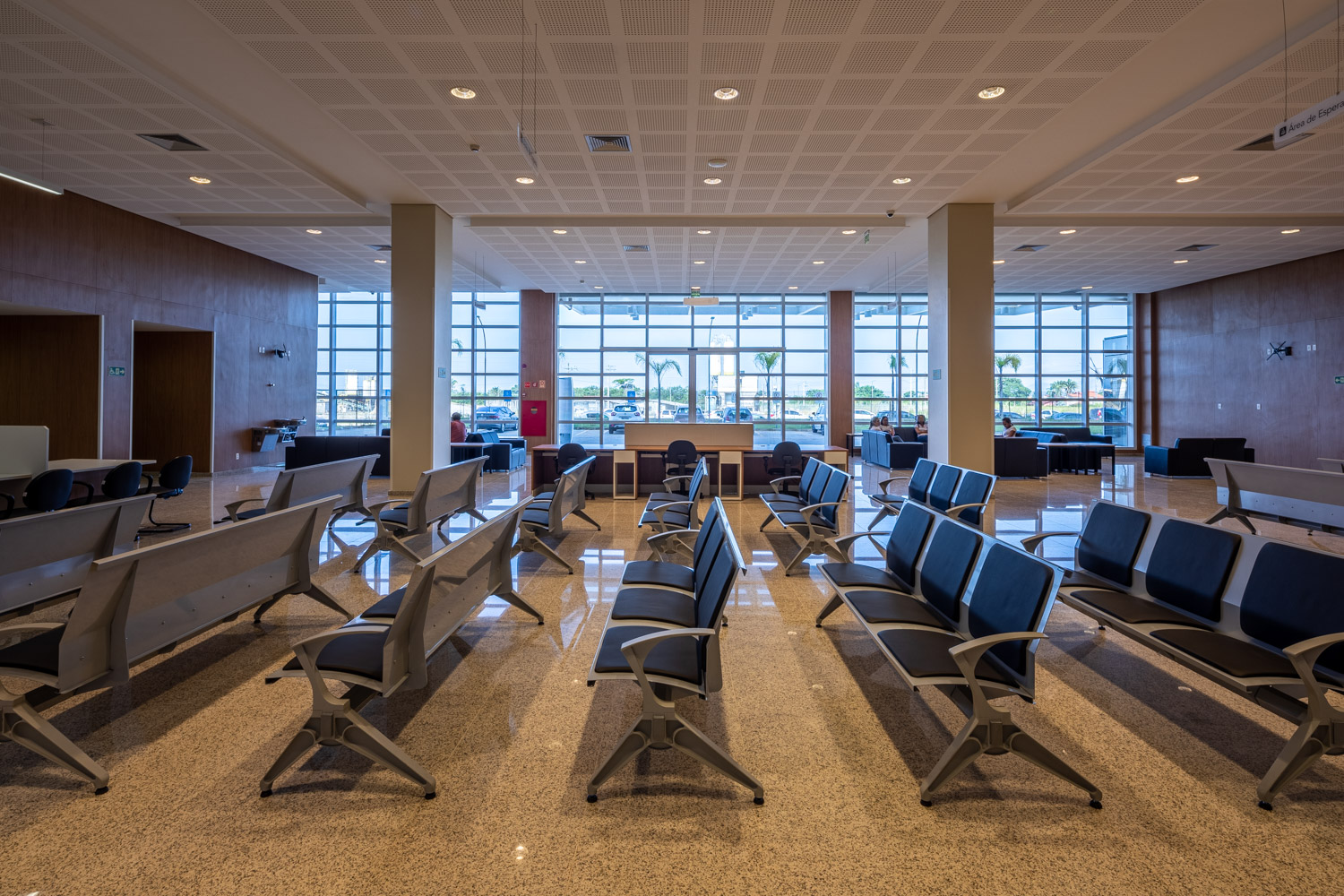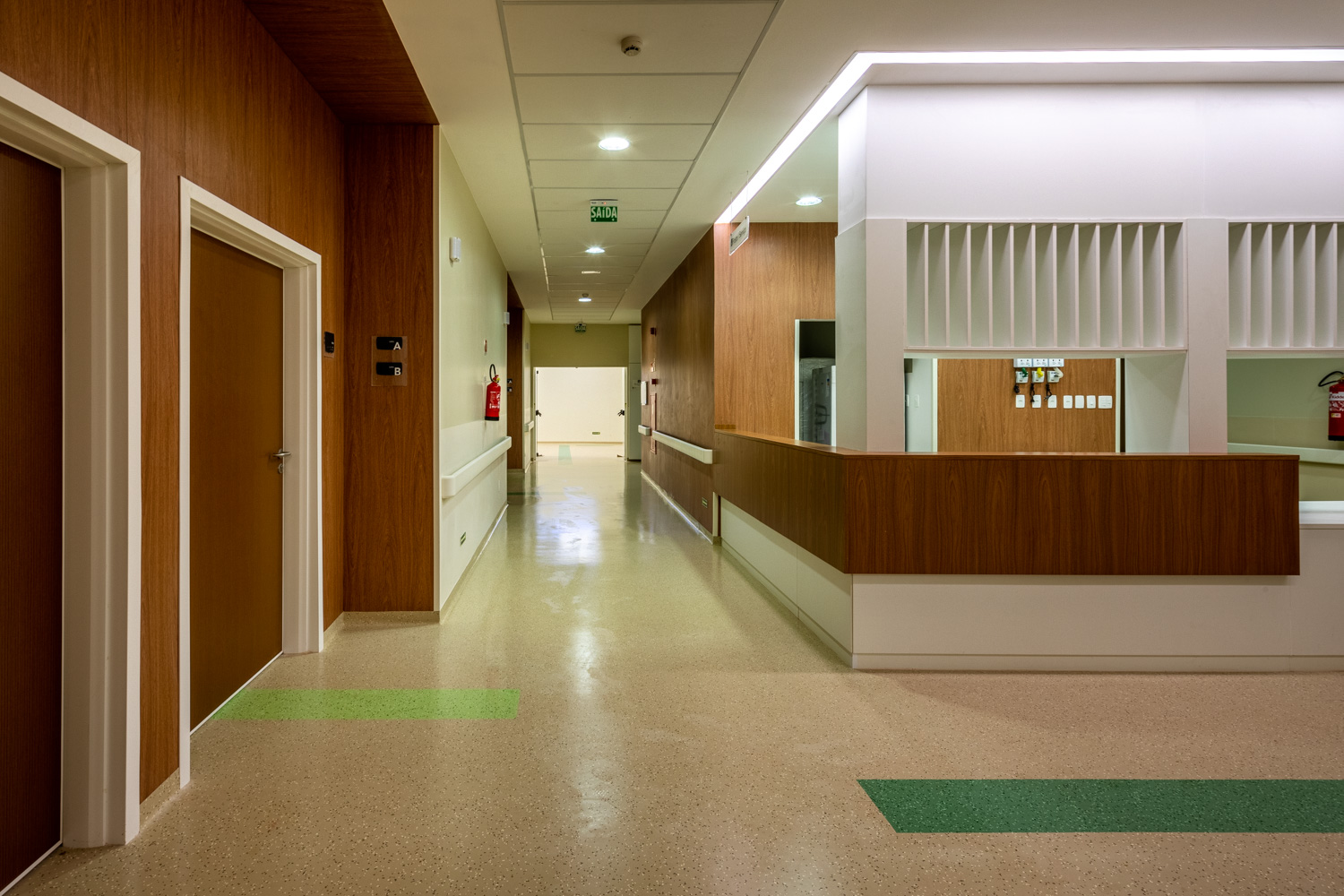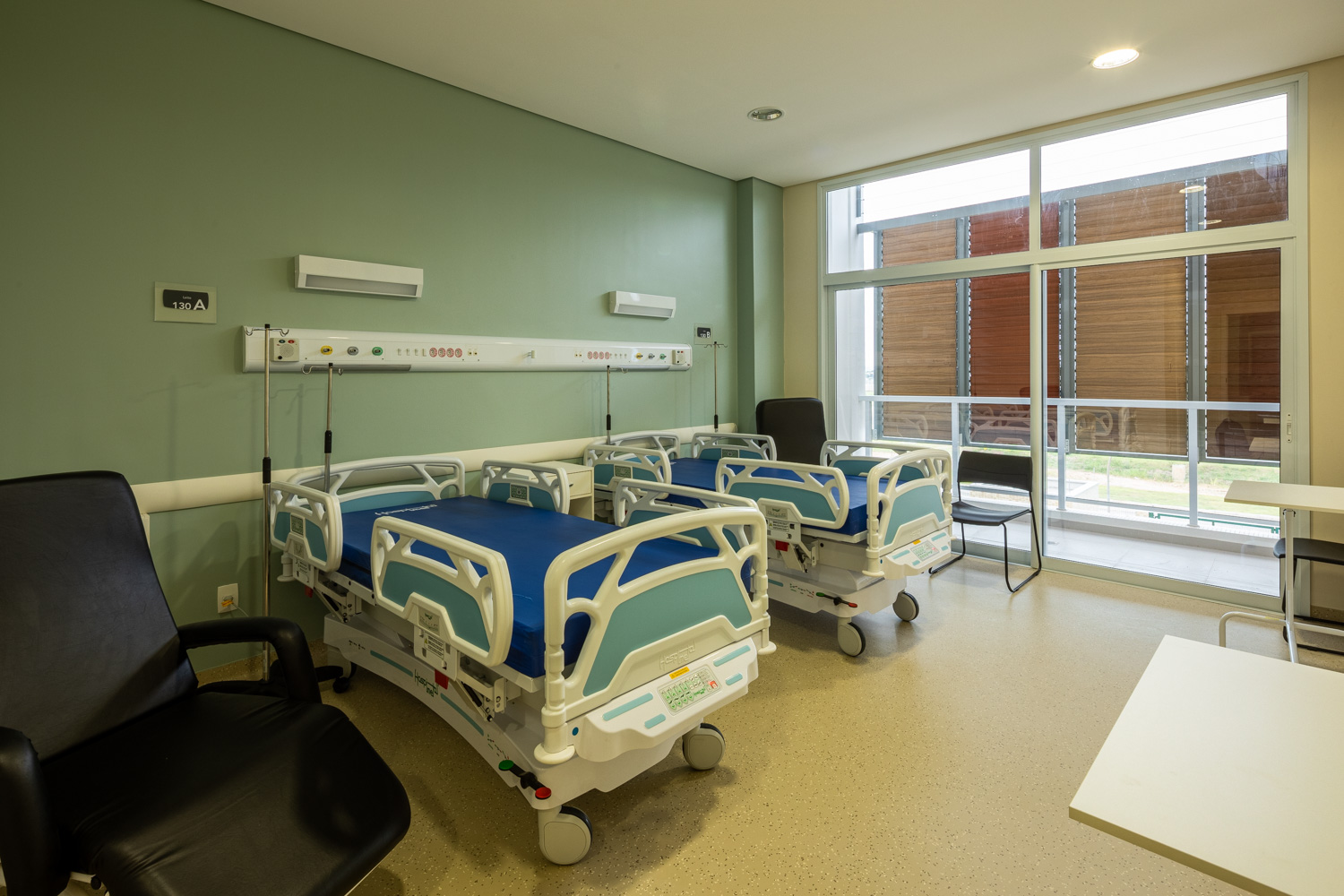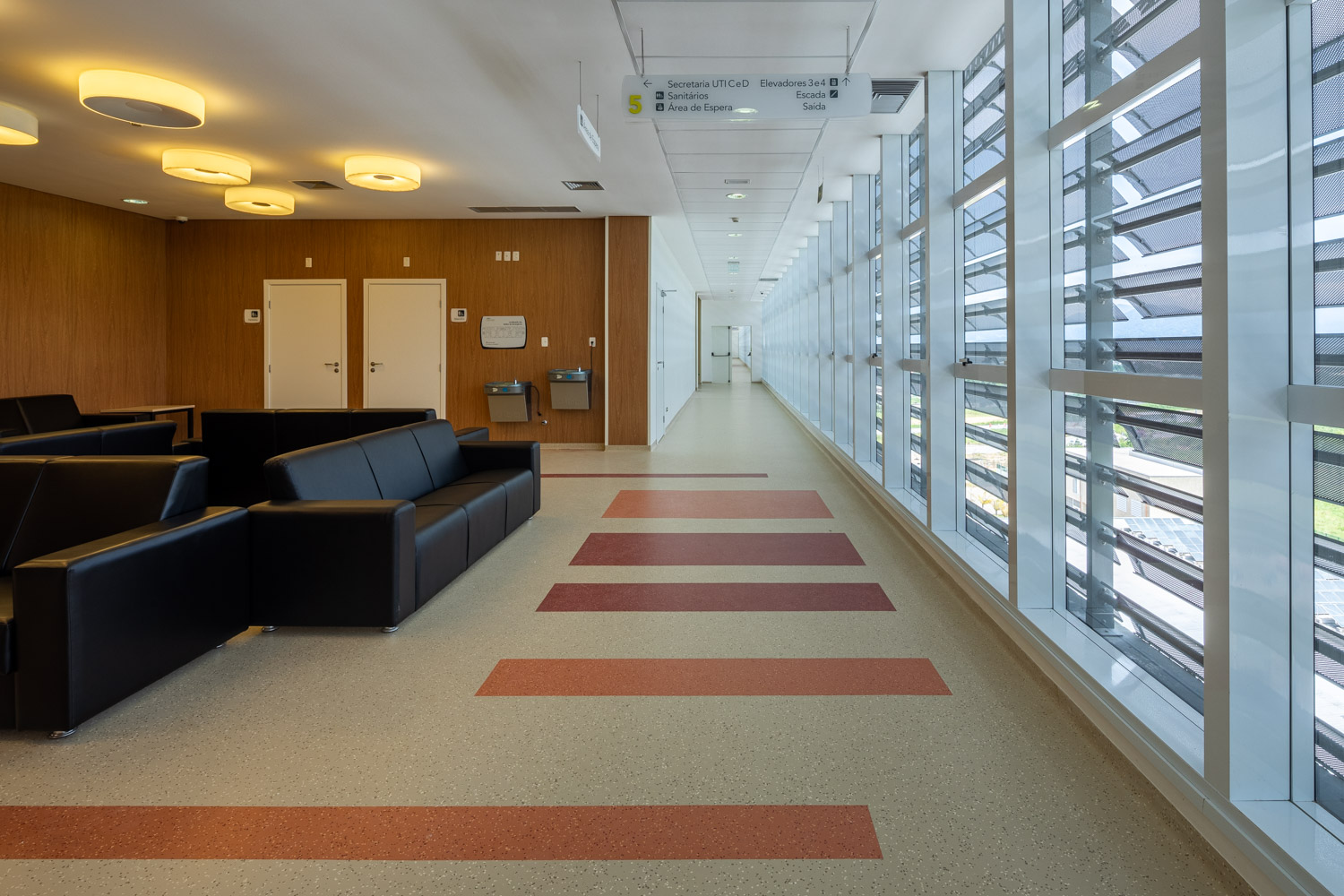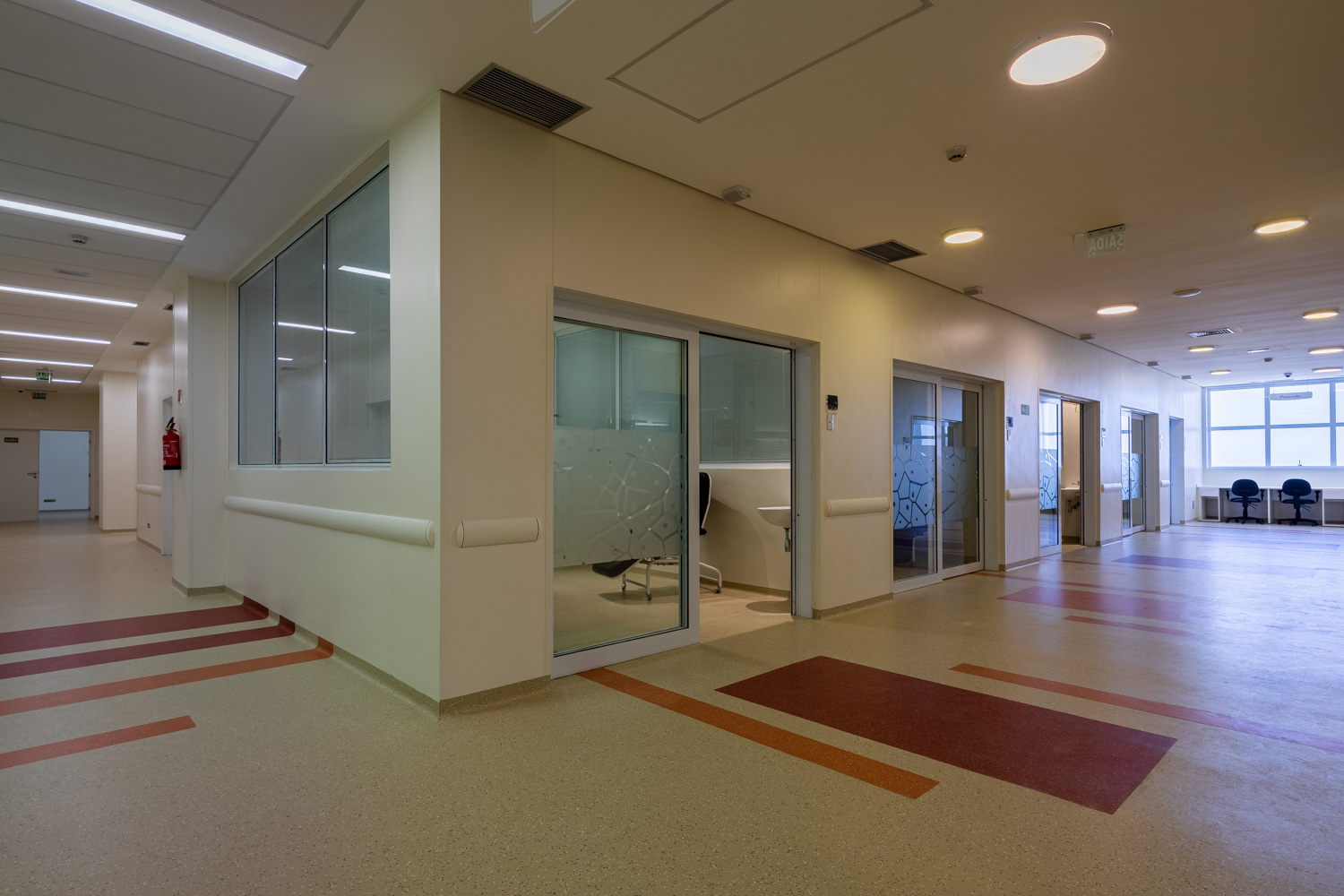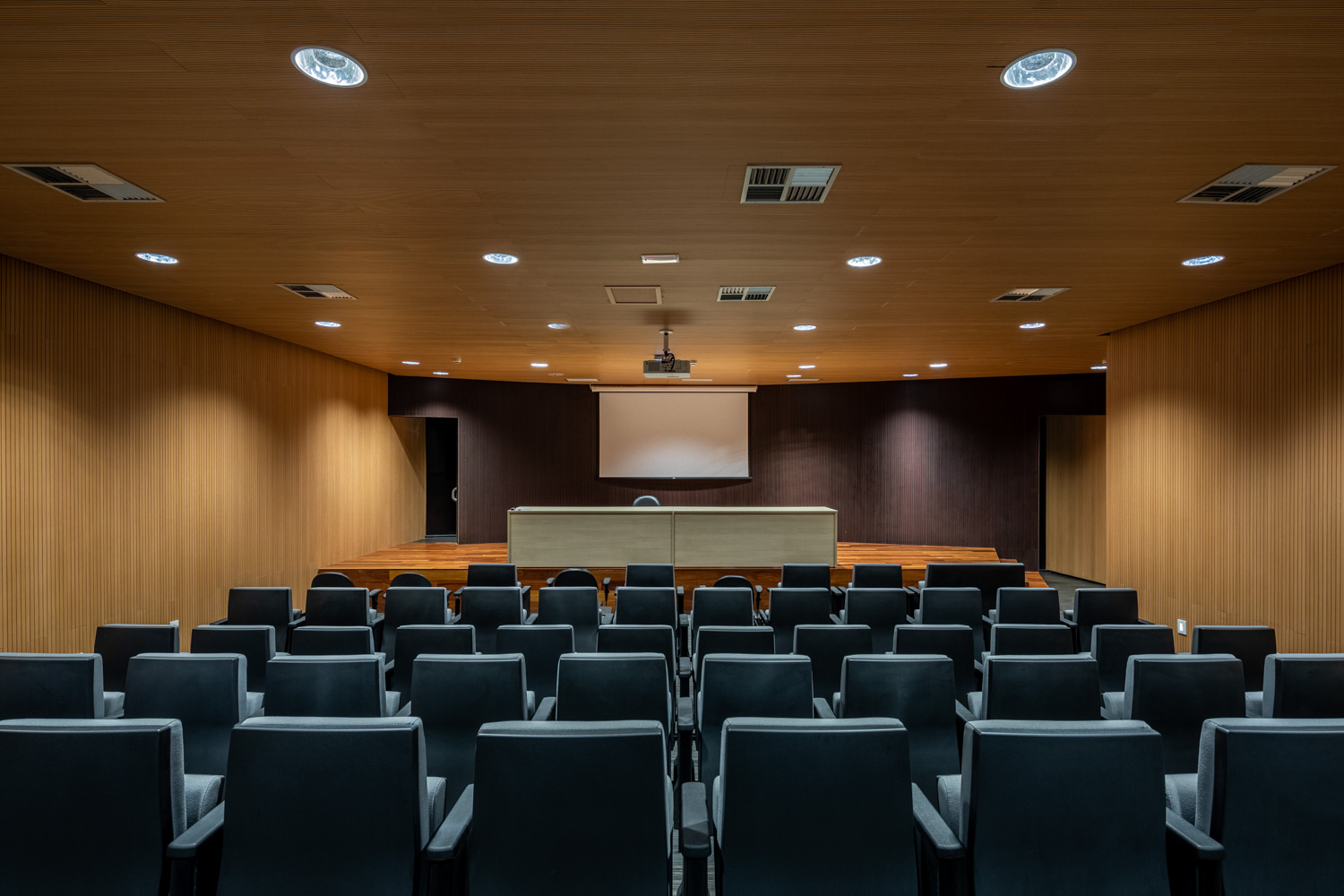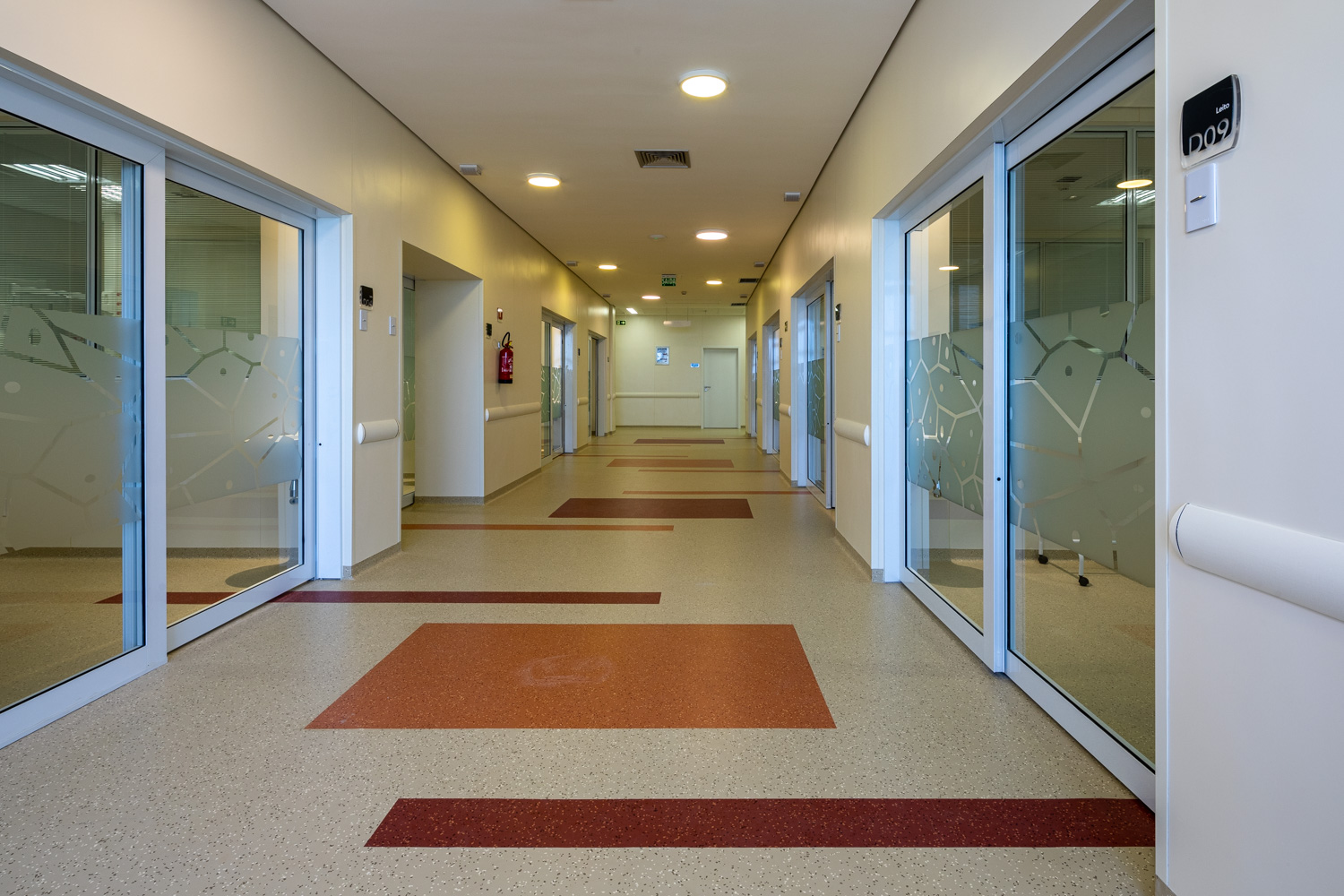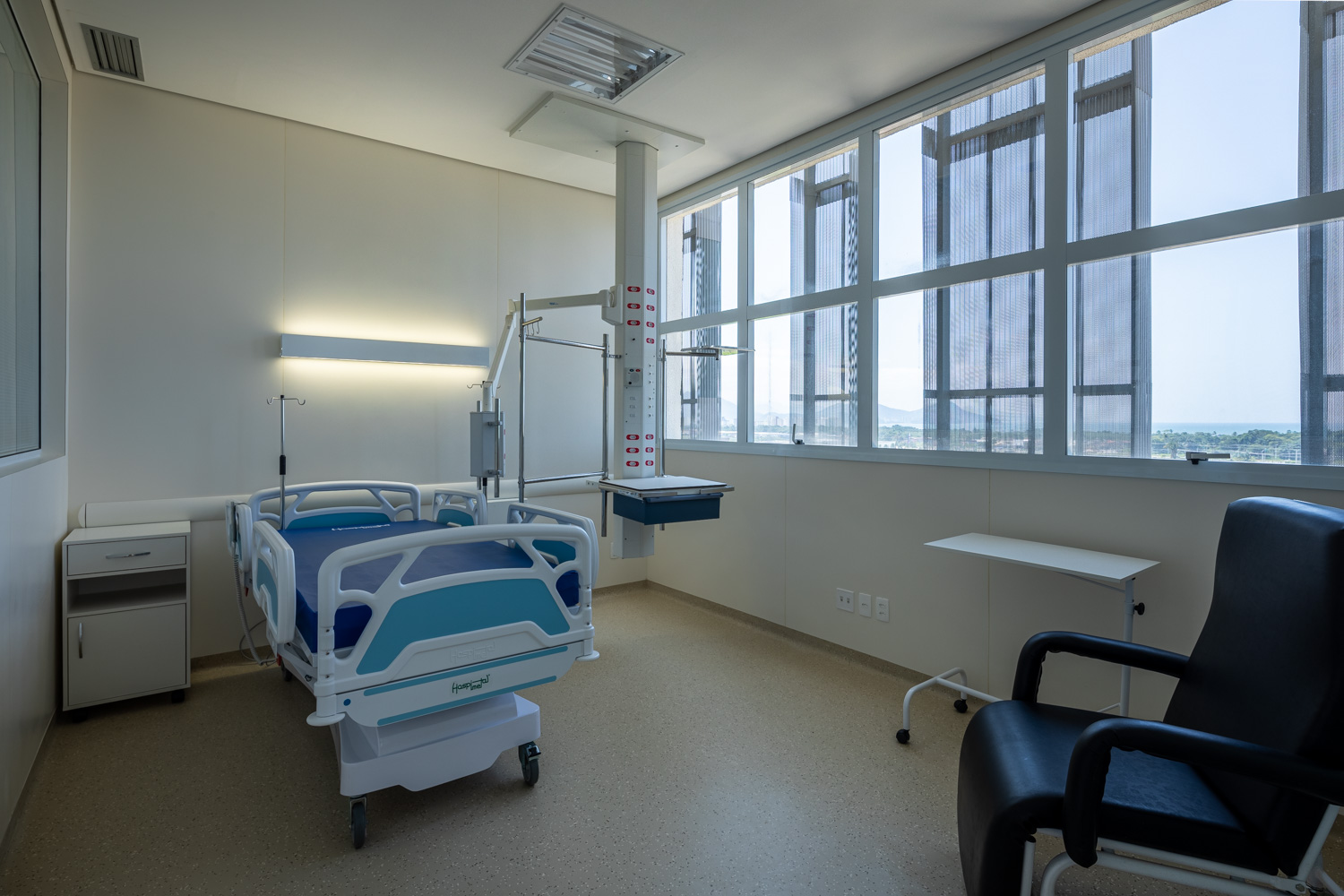 Datasheet
Built Area:

24.000,00m²

Site Area:

20.226,96m²

Capacity:

200 Beds

Services Provided:

Architecture

Services Provided: Architecture Sustainability Consultants:

Inovatech - Consultants Aqua Certification

Opening:

March 30, 2020