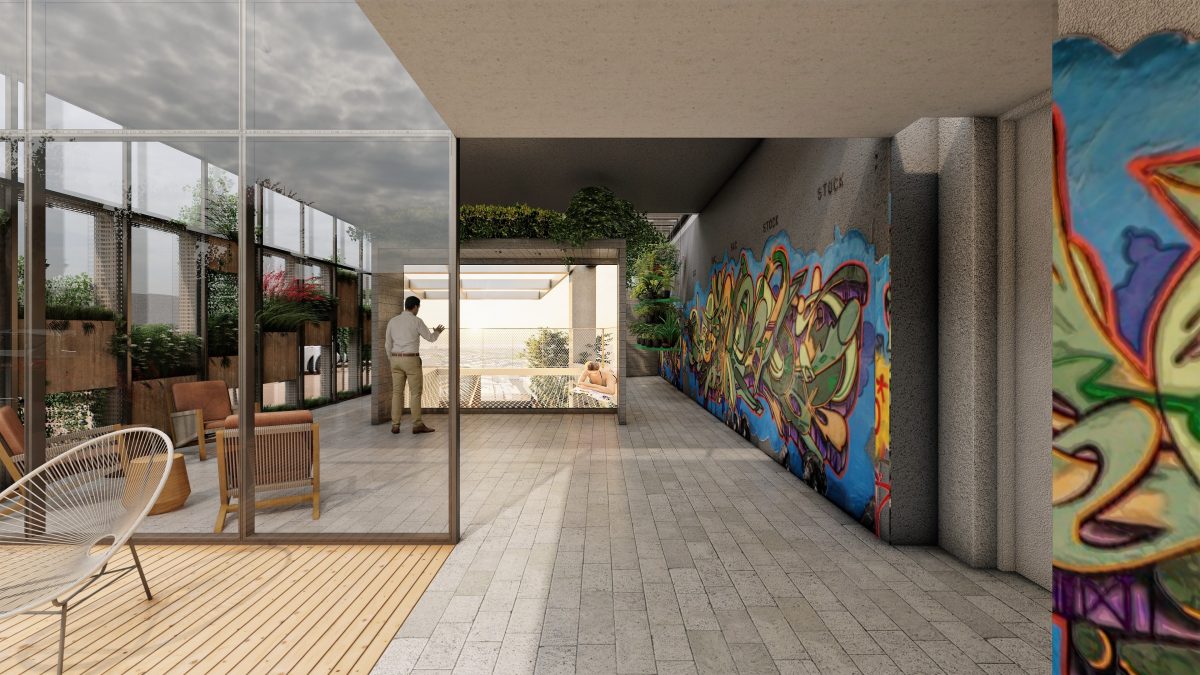 São Paulo/SP
Our first stand project came at the invitation of the developer Gamaro after recognizing the synergy in progress right at the beginning of the Terrae Residential Building project. A special project for its concept that was based on the vision that buildings can offer much more than just being a shelter, a dwelling, they are a living element.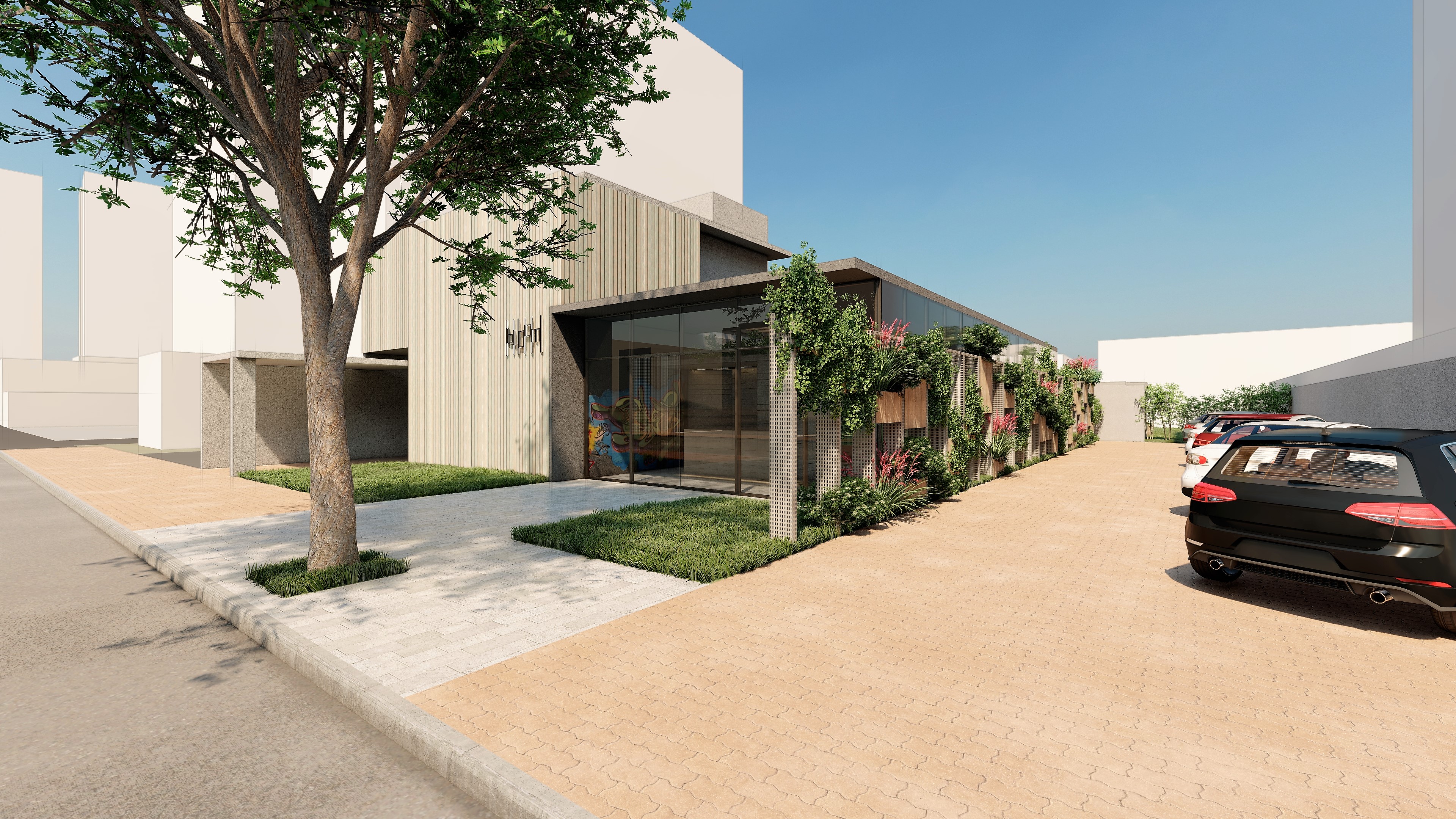 In the view of Incorporadora Gamaro, Terrae is a source of life and development that dynamizes and gives meaning to human existence. These are values and concepts that are necessary in the daily life of every human being. And today, more than ever, it is essential to bring society closer to nature.
The stand comes to value this concept with the abundant use of vegetation, elements of Vila Madalena's culture, such as graffiti and street art, the abundant vegetation in the "urban jungle" style and large vertical gardens.
Upon entering the stand, a reception takes the visitor to an experience area, leading the visit to the model and the model apartment, in addition to the service area with its multimedia panels with the floor plans of the apartments and images for graphic representation. The side facade, which is also the window of the model apartment, comes with the real representation of the facade of the building with its generous planters.
The external garden appears as a large area for service, as if it were a large balcony of an apartment or a collective space of those we see around the neighborhood.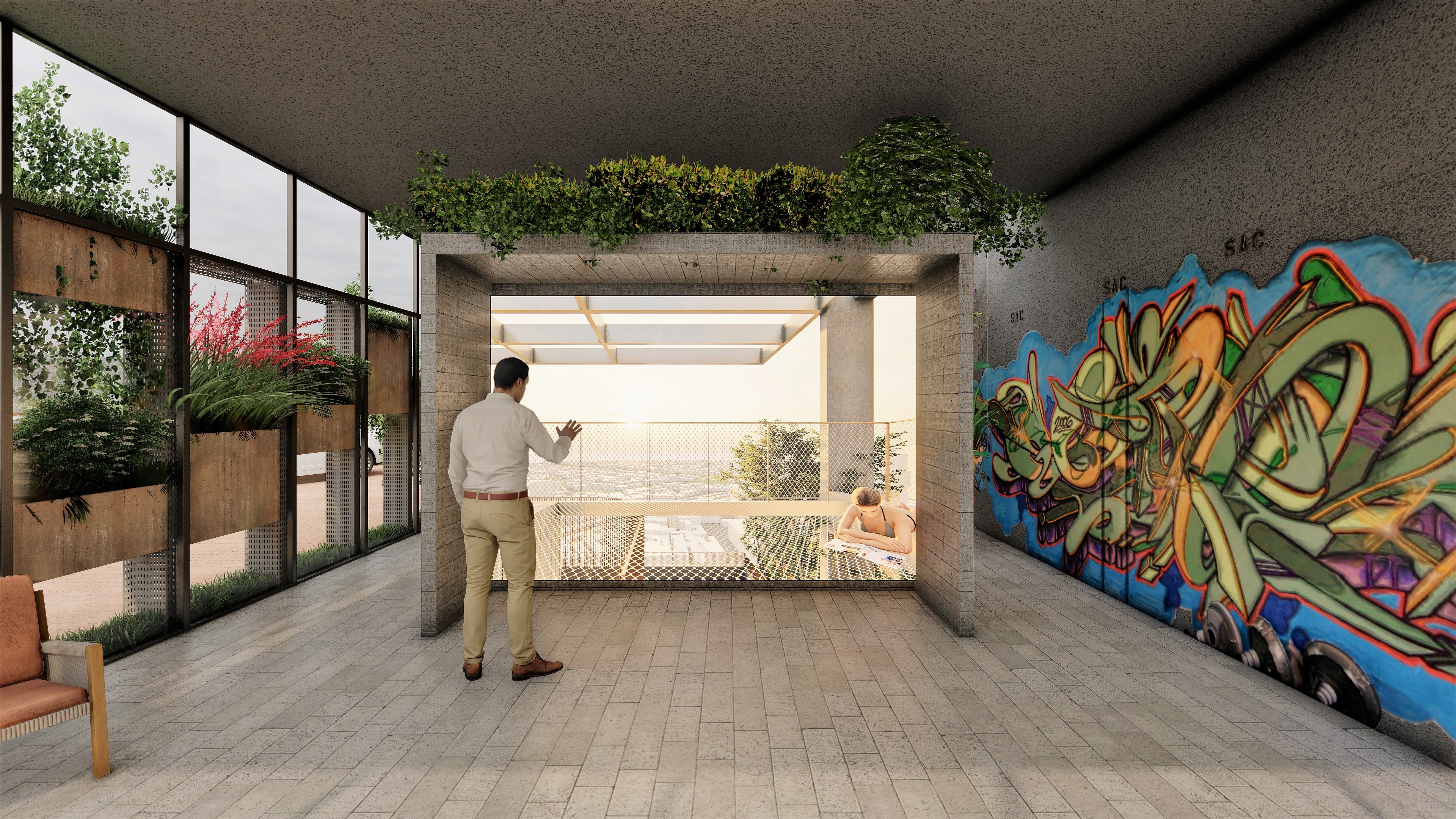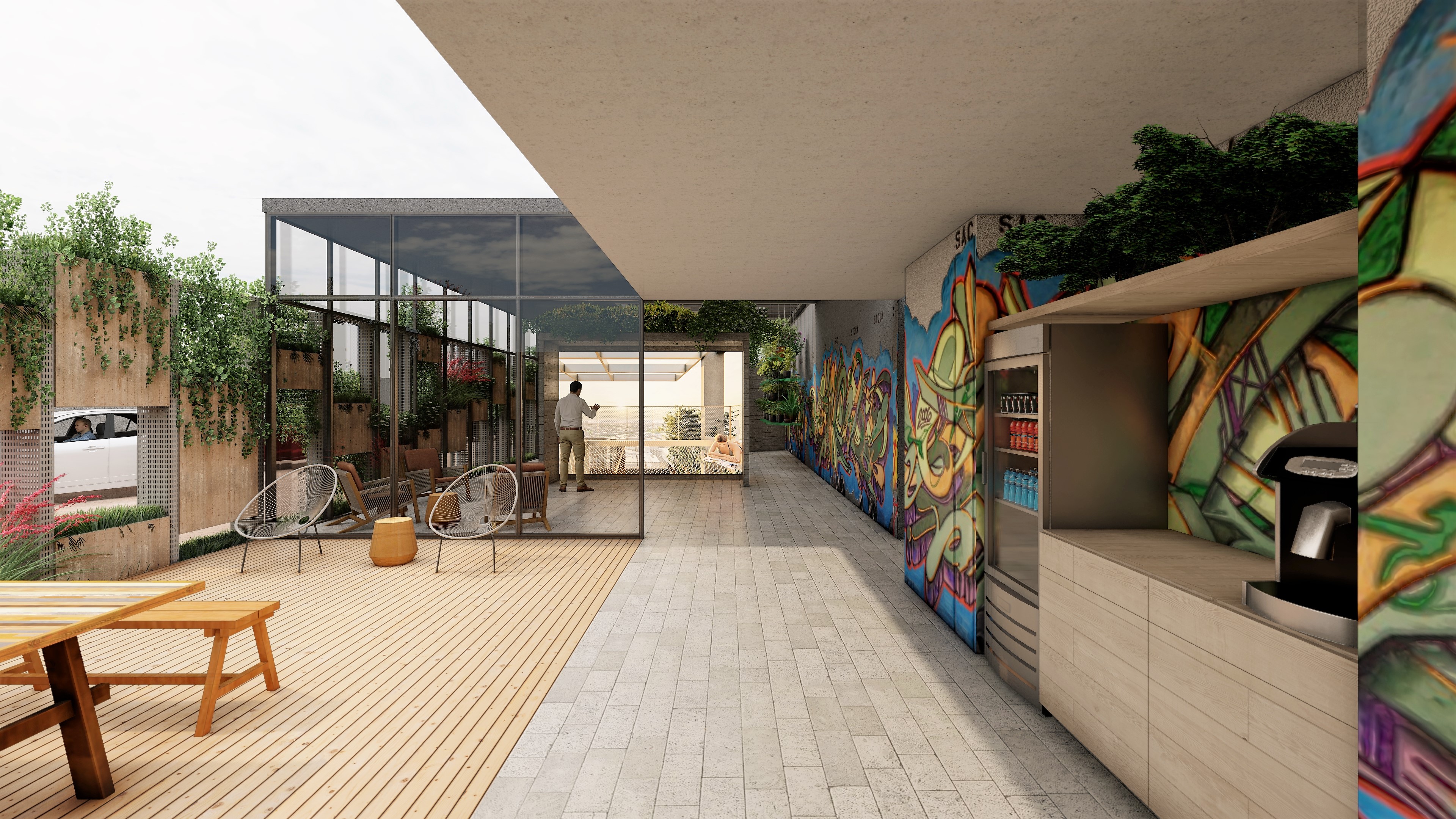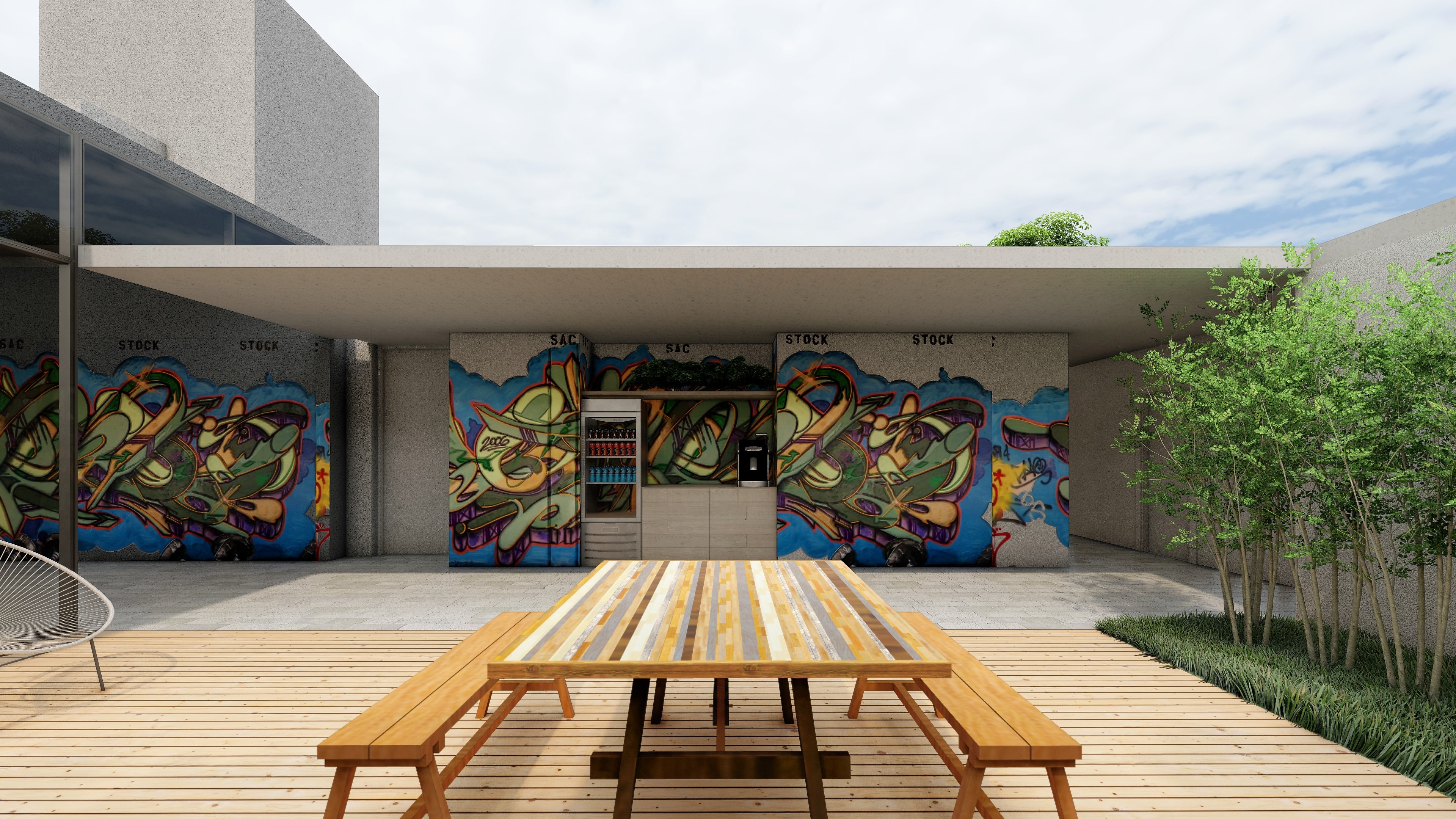 Datasheet
Client:

Gamaro

Buit Area:

360,00m²

Site Area:

723,00m²

Services Provided:

Architecture