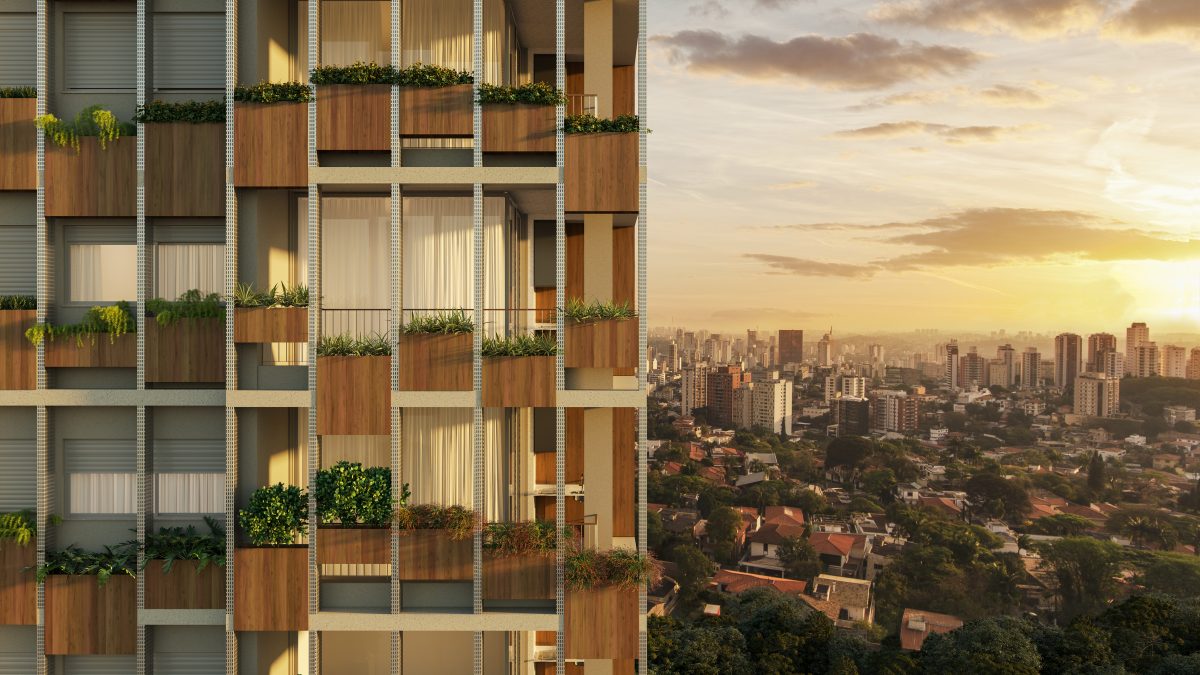 São Paulo/SP
A special project, due to its location and its concept, which was based on the view that buildings can offer much more than just being a shelter. Dense urban spaces, in large metropolises such as São Paulo, are extremely challenging when the objective is to create a building that can positively impact its surroundings, being a small gesture within the scale of the city, but of great importance.

The vision of a building literally alive, connecting its future residents with the neighborhood, bringing green literally on the "doors and windows" of their homes, was the starting point for this project so unique and kind to the city and its users.
Plants, green áreas, is an integral part of the building and both were designed for an almost symbiotic existence. The green facades designeds go beyond the creation of spaces reserved for planting vegetation. The plants leave the position of merely supporting, in order to become protagonists, creating a unique texture in the landscape.
The various species of plants foreseen will grow and develop, together with the future residents and the different family compositions, building a common history and a unique and living memory of the building, which through vegetation will be in constant transformation, never static. A building that will not grow old but will mature, the Terrae of tomorrow will not be the same as today!
Located in Vila Madalena, Terrae offers the union between nature, architecture, comfort and tranquility. Vila Madalena is famous for bringing together great restaurants, tree-lined streets, bohemian life and art. Considered one of the 03 best neighborhoods to live in the city - according to the HDI of São Paulo, it is the ideal place for those seeking security, tranquility and access to the best of São Paulo. Terrae is 400 meters from the Sumaré subway, close to Squares and surrounded by Vila Madalena services, restaurants and conveniences.
Datasheet
Buit Area:

9.960,20m²

Site Area:

1.233,24m²

96m² Apartments And Studios From 23 To 36m²
Services Provided:

Architecture Design