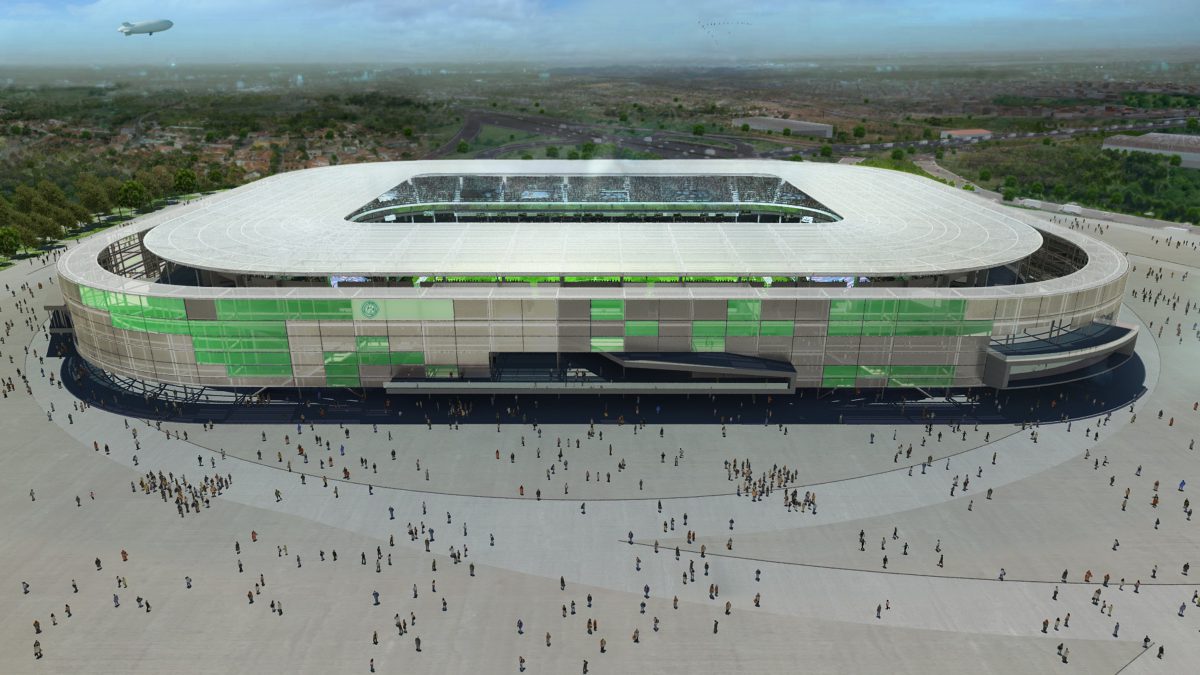 2012
Campinas/São Paulo - Brazil
Project "Two in One" in Campinas, creates one of the most modern stadiums in São Paulo countryside. A single house shared between the clubs, Ponte Preta and Guarani.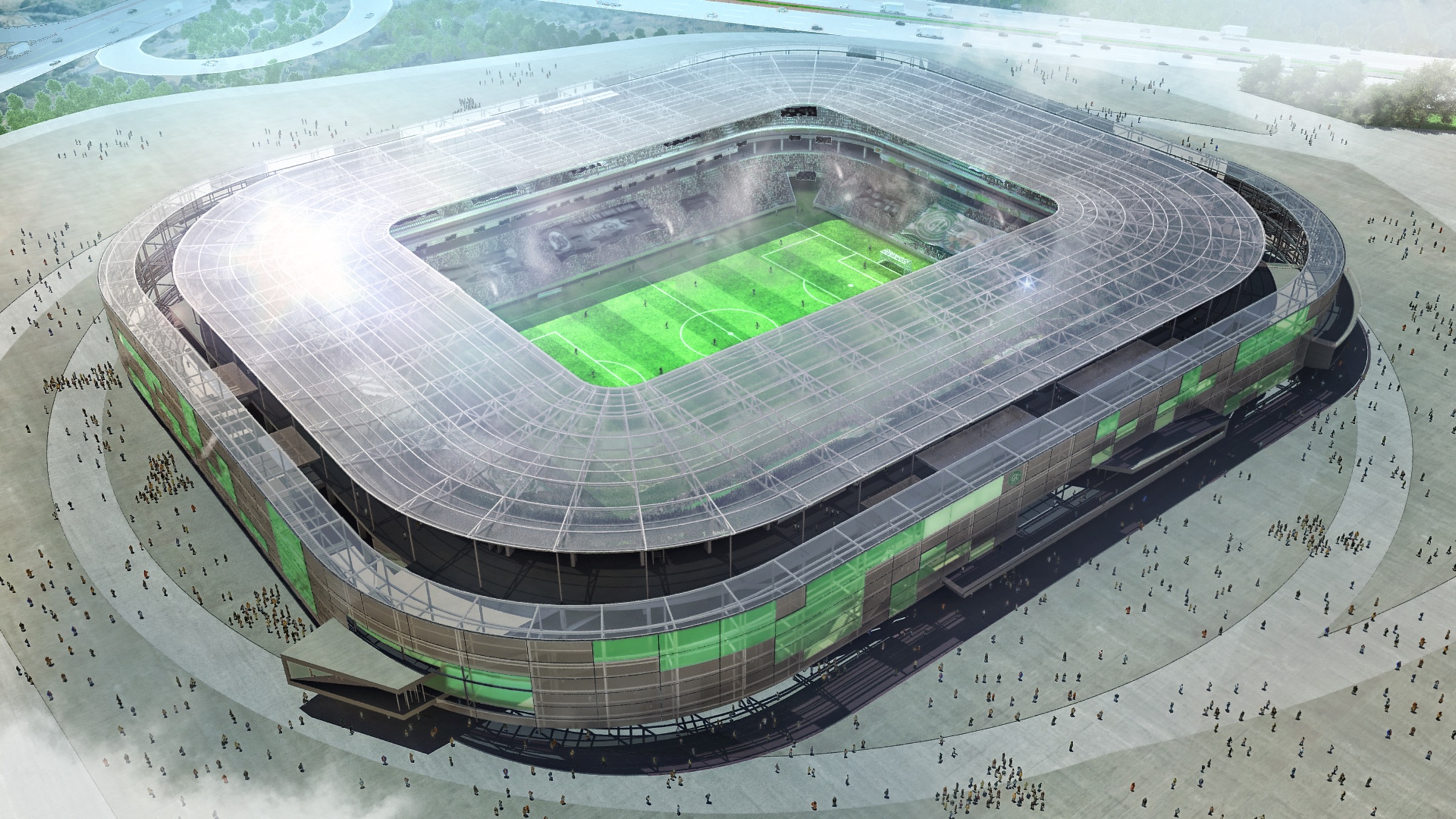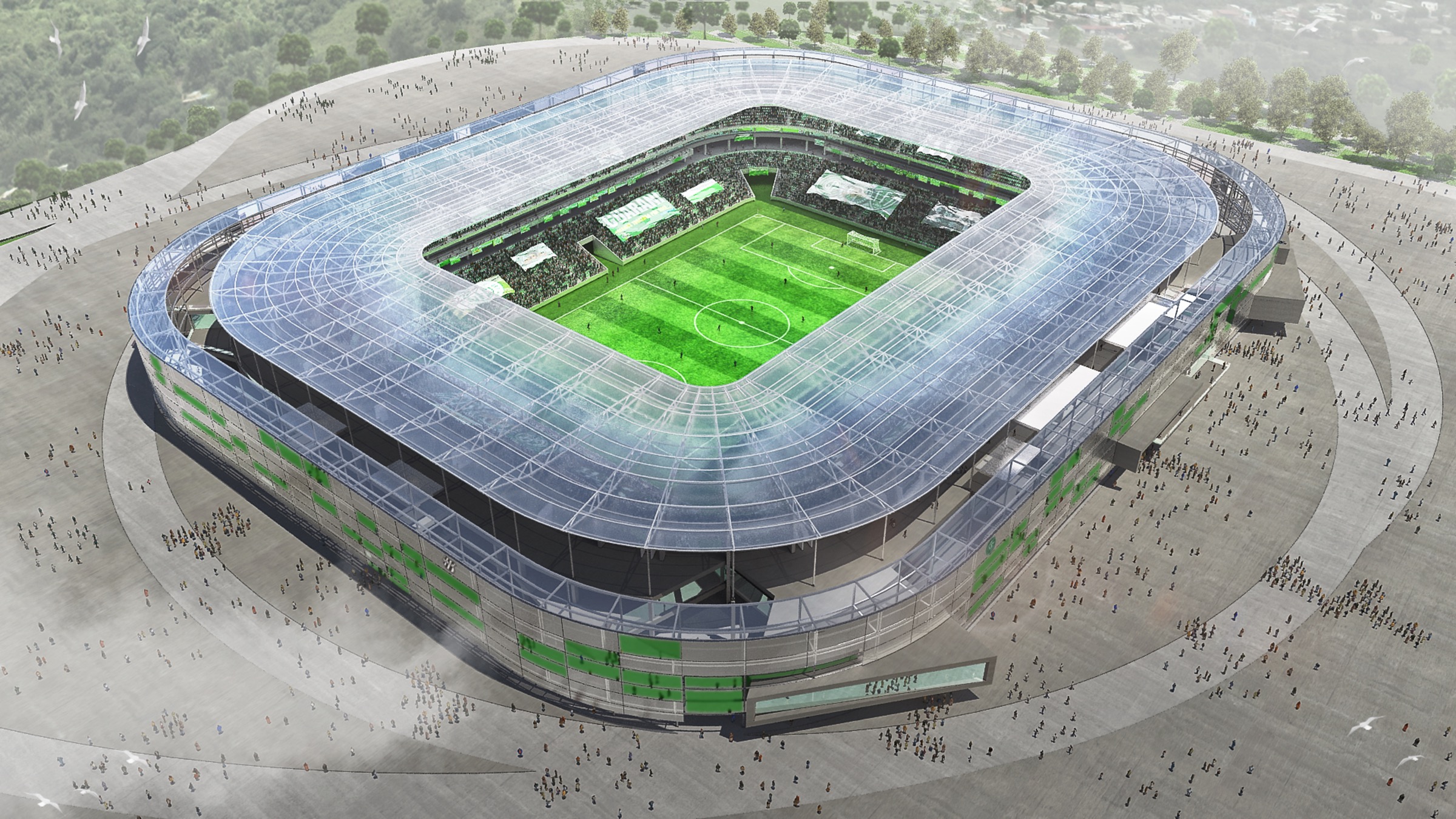 To this end, the project proposes in addition of flexible, a 'mutant' façade to suit different passions. With a very compact structure, a central that we call "core", basically supports the stands and its horizontal movement and access to the vomitories - structure designed to allow the expansion of the stadium seats to 35.000. It was created in its perimeter, an outer ring which holds the vertical circulations and other technical and support areas, stairs, toilets and bars, creating constructive rationality and offering a more intimate inner space and transition to the fans. Thus, are distinguished clearly the exclusive areas for fans and other support areas, and also it is possible to concentrated plumb installation and promote natural ventilation and lighting for all environments, inverting the logic of a conventional stadium.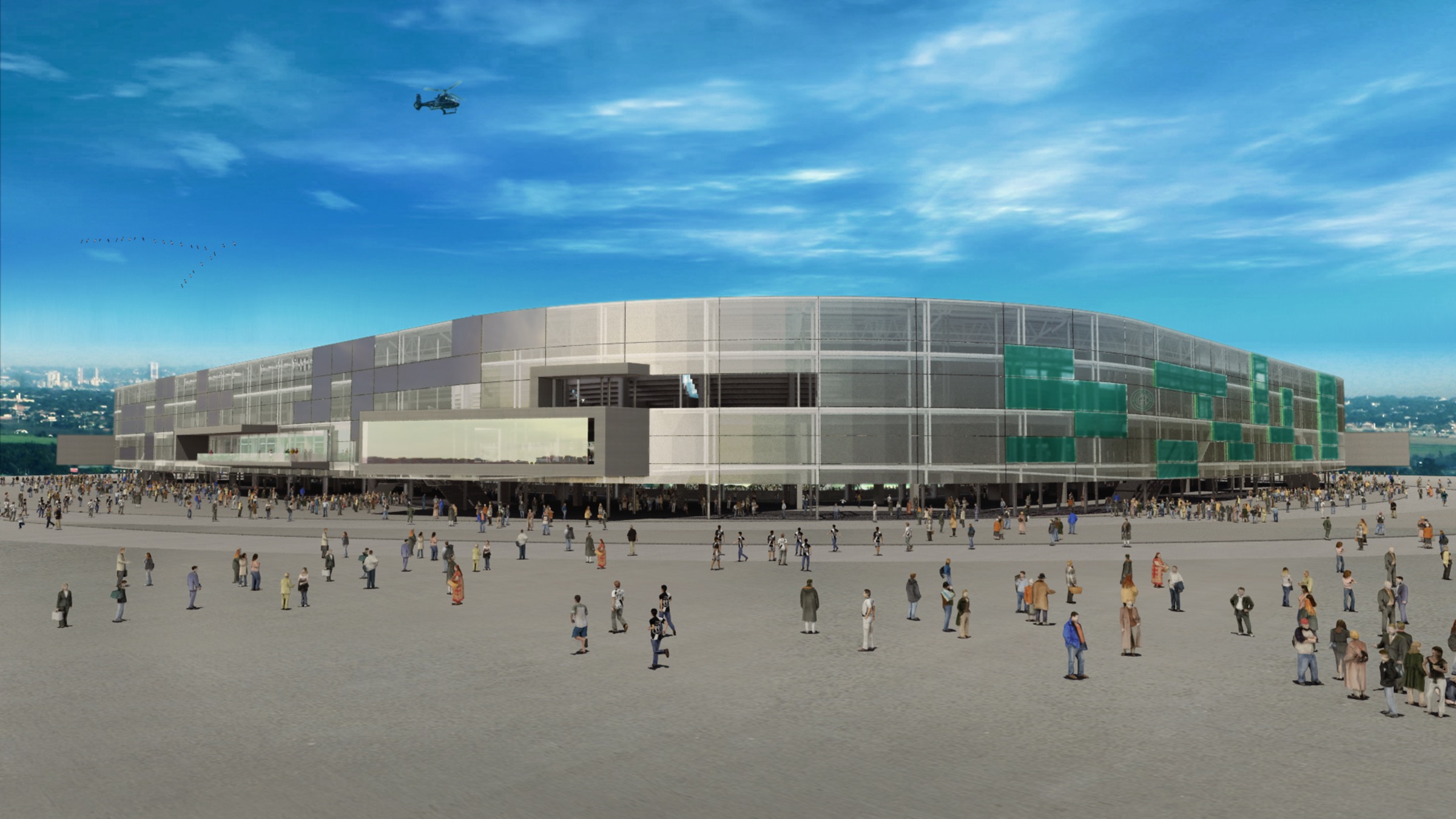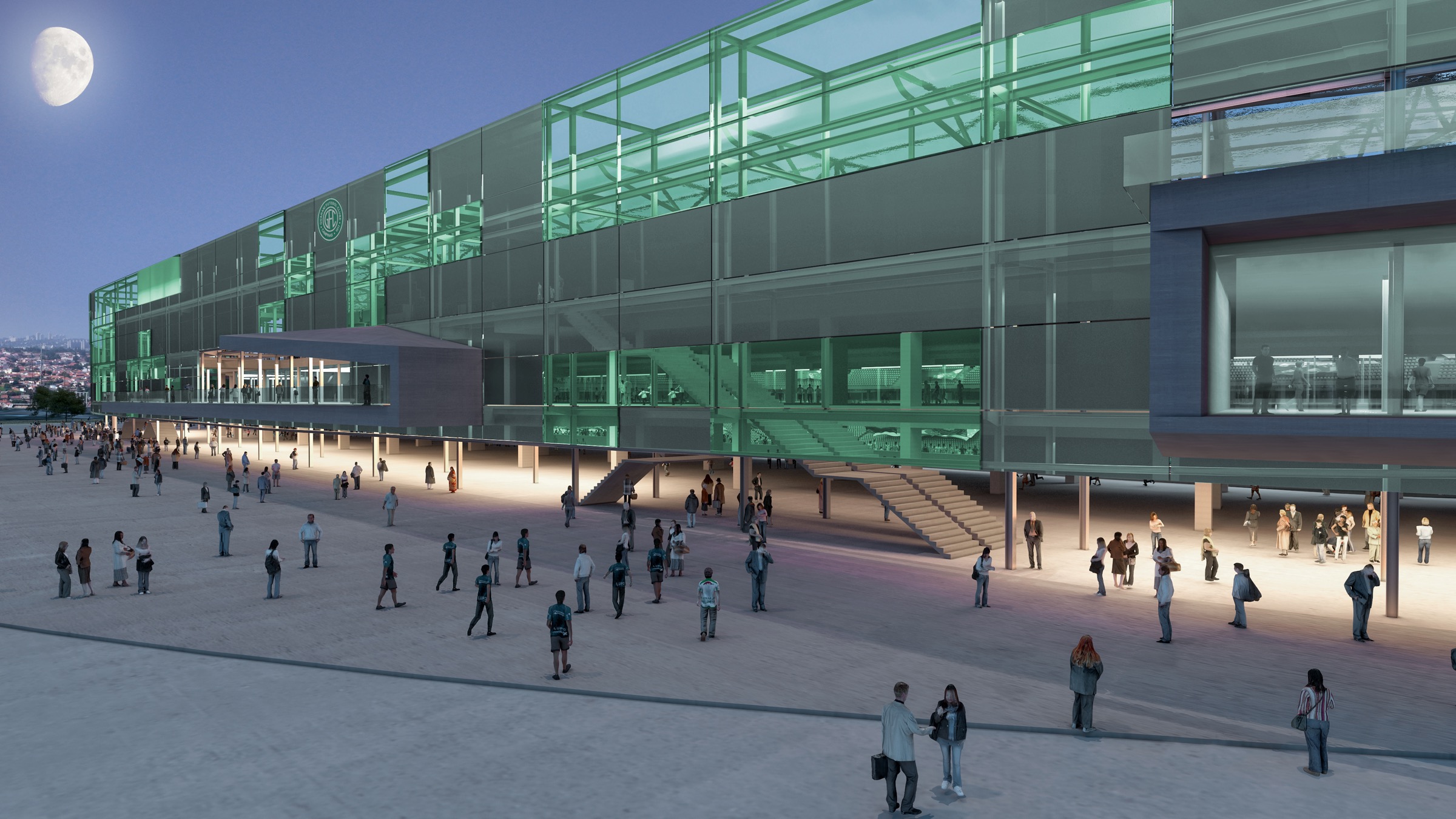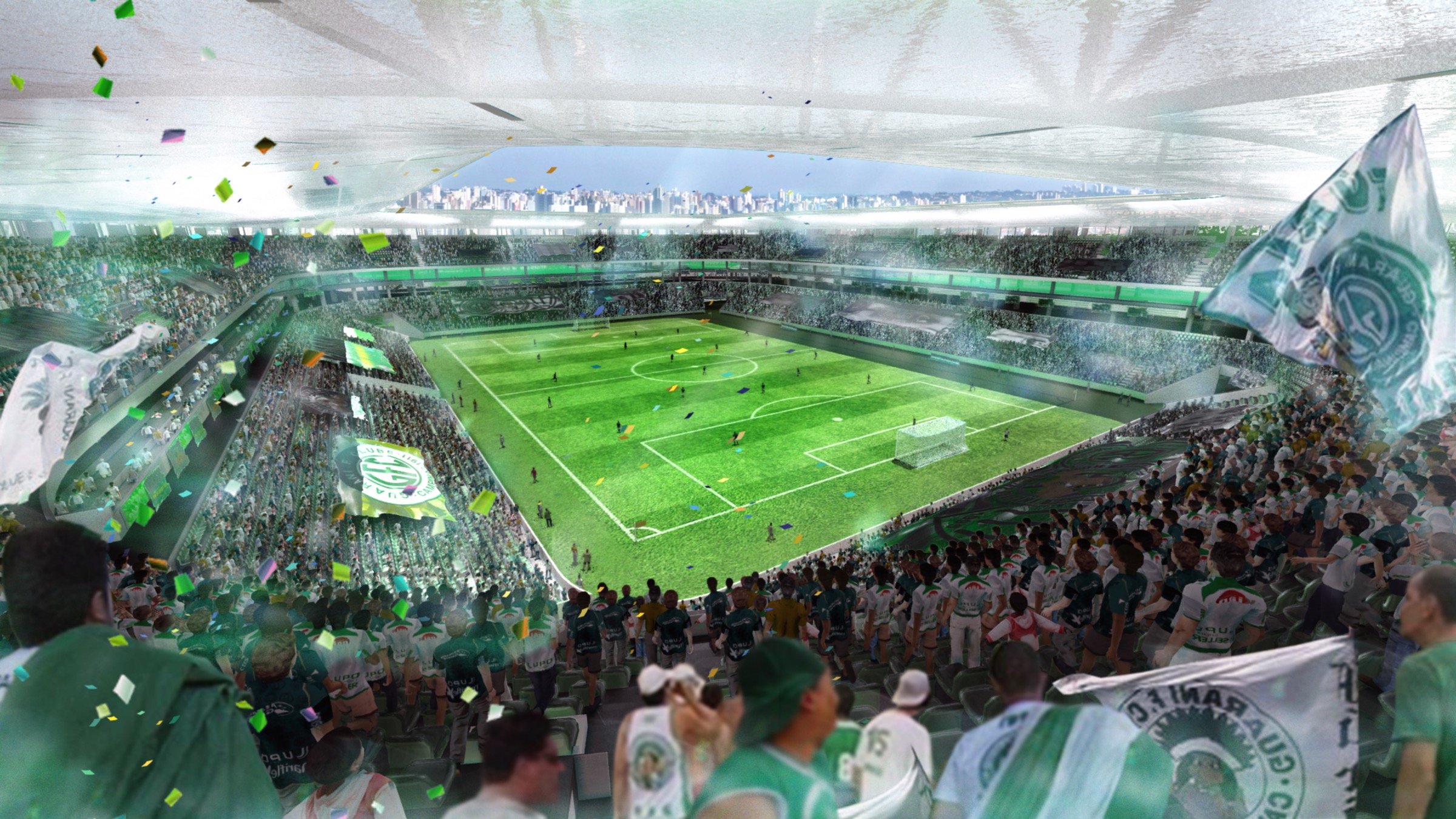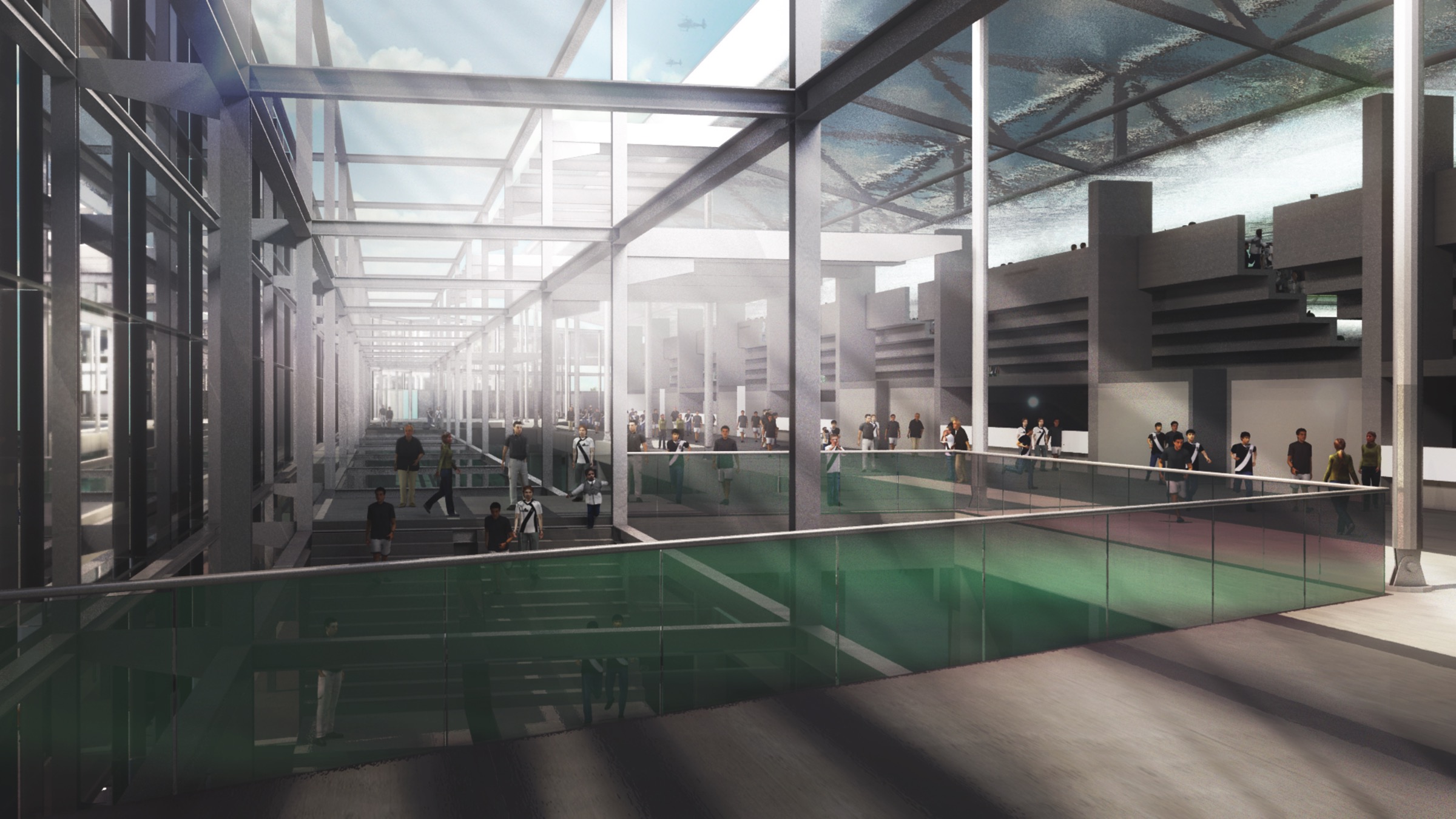 Datasheet
Built Area:

25.000,00m²

Site Area:

55.000,00m²

Capacity:

30,000 Seats

Services Provided:

Feasibility Study