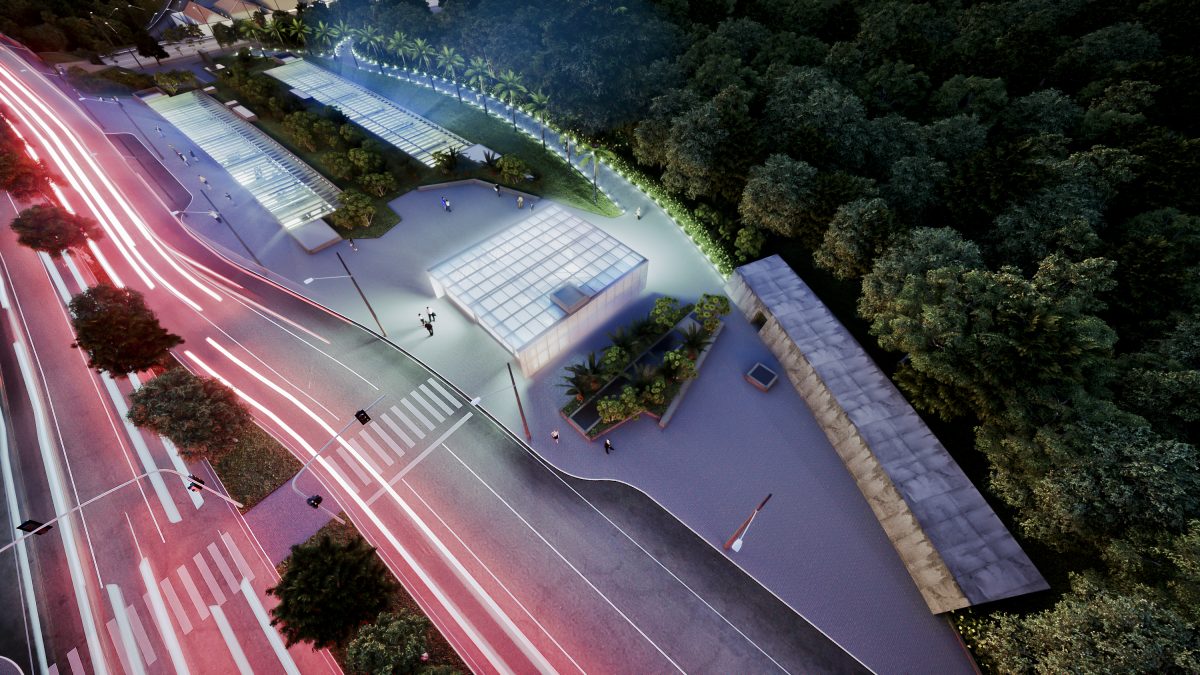 2014
São Paulo/SP - Brazil
Design Development of Chacara Joquei Station

Project for the station in Line 4's third extension stage, which includes two more stations, Chácara do Jóquei and Largo do Taboão, as well as two ventilation shafts. The Chácara do Jóquei Station is located in the Vila Sônia district on the crossing of Professor Francisco Morato Avenue with Monsenhor Manfredo Leite Avenue, occupying an area of 8.000M². The Vila Sônia-Largo do Taboão stretch extends line 4's articulating role and provides service to the municipality of Taboão da Serra, giving this line a metropolitan character and providing the population with urban transportation that brings improvements to the region and being identified as a landmark. The station siteplan was idealized in order to create quality open public areas, allowing the circulation of pedestrians around the accesses and defining a visual relation with the future area of the park to be put in place by the São Paulo Municipal Government on the Chácara do Jóquei terrain. The underground section of the station will be built through the "cut-and-cover" system, with different widths of the main body and the platforms, intending to ensure the station's natural lighting and ventilation a glass roof was designed along the ditch. At the far end of the ramp there is a bicycle rack for 120 bicycles, with access through the square.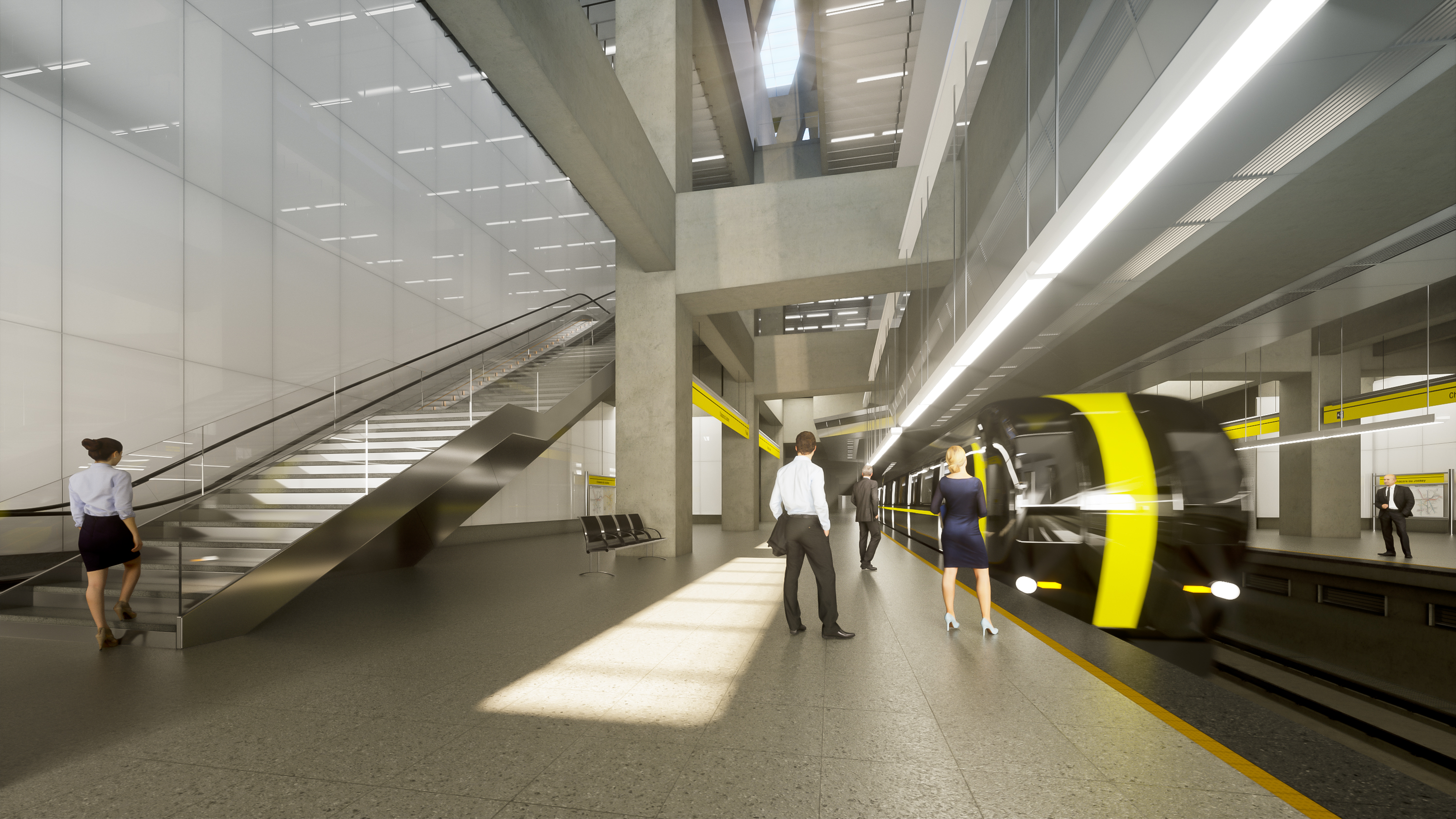 Datasheet
Built Area:

12.964,18m²

Site Area:

16.597,44m²

Services Provided:

Architecture